An East African Christmas
Written by  Daniel Koopowitz
As another year comes to an end and temperatures in the northern hemisphere drop below freezing, the lure of the warm African sun and chance to fully immerse oneself in nature shouldn't be ignored. Spending Christmas on safari in East Africa is spellbinding, and with world-class wildlife viewing and a summery climate, there are few better places in which to celebrate. Clients can expect a festive season filled with wildlife nirvana.
Tanzania | One Nature Nyaruswiga, Serengeti National Park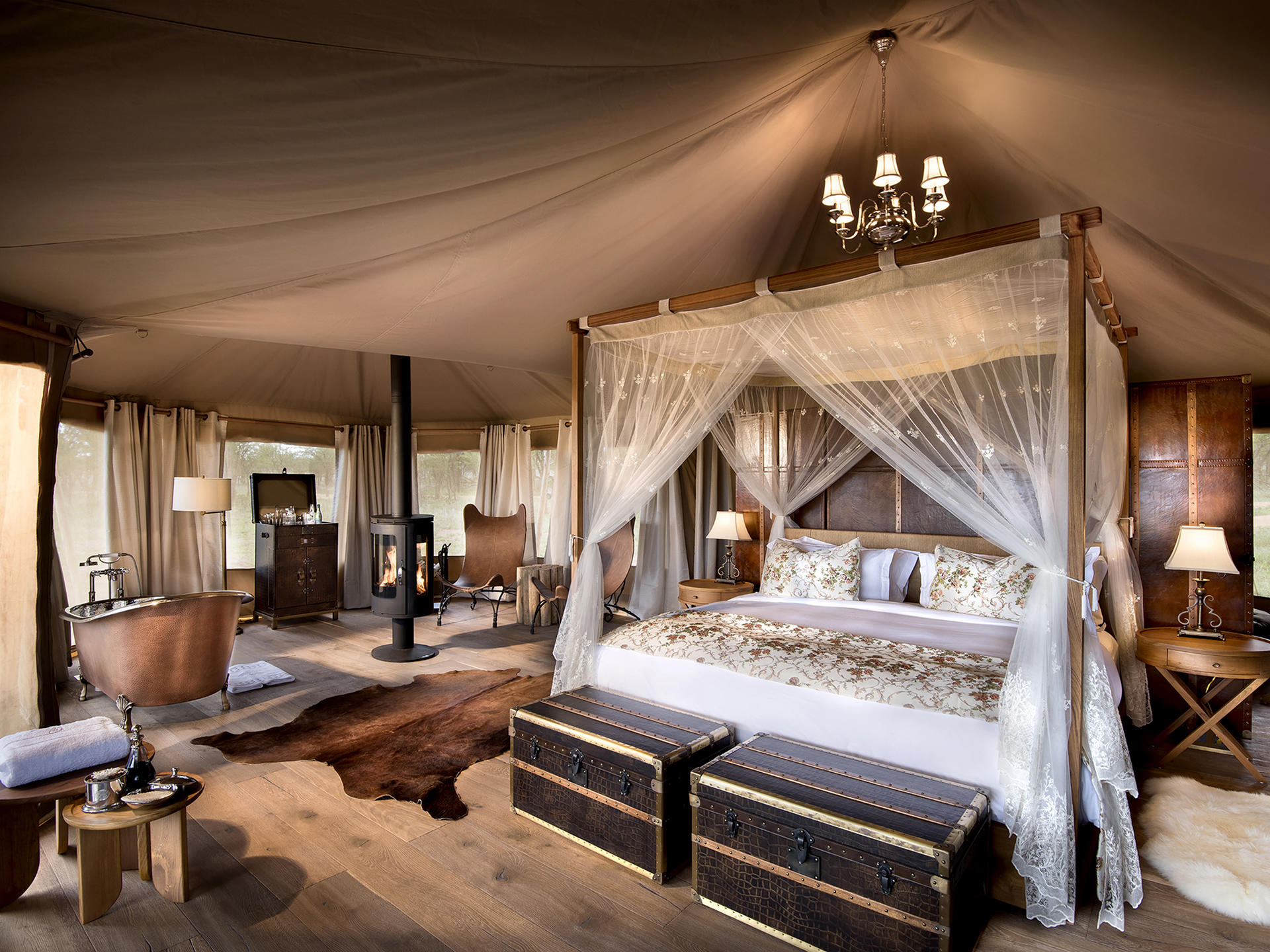 December in Tanzania is considered the start of the "emerald season" and is distinguished by its verdant scenery. Immense herds of wildebeest, beginning their southward migration to Ndutu around this time, blanket the Serengeti grasslands. The days are mostly bright and warm, with some light rainfall usually occurring overnight. Few locations are as perfect for capturing this splendor as One Nature's Nyaruswiga, a supremely opulent safari lodge that is perfectly positioned right in the center of the Central Serengeti. The tented camp is located within the untouched Nyaruswiga Hills, overlooking seemingly infinite savannah plains, and is surrounded by awe-inspiring scenery. The valley is home to a reliable source of drinking water, which draws a variety of species all year round. Nyaruswiga will be the host of an East African Christmas your client won't forget, artfully fusing the finest luxury into a genuine and thrilling camping experience.
Zanzibar | Elewana Kilindi Zanzibar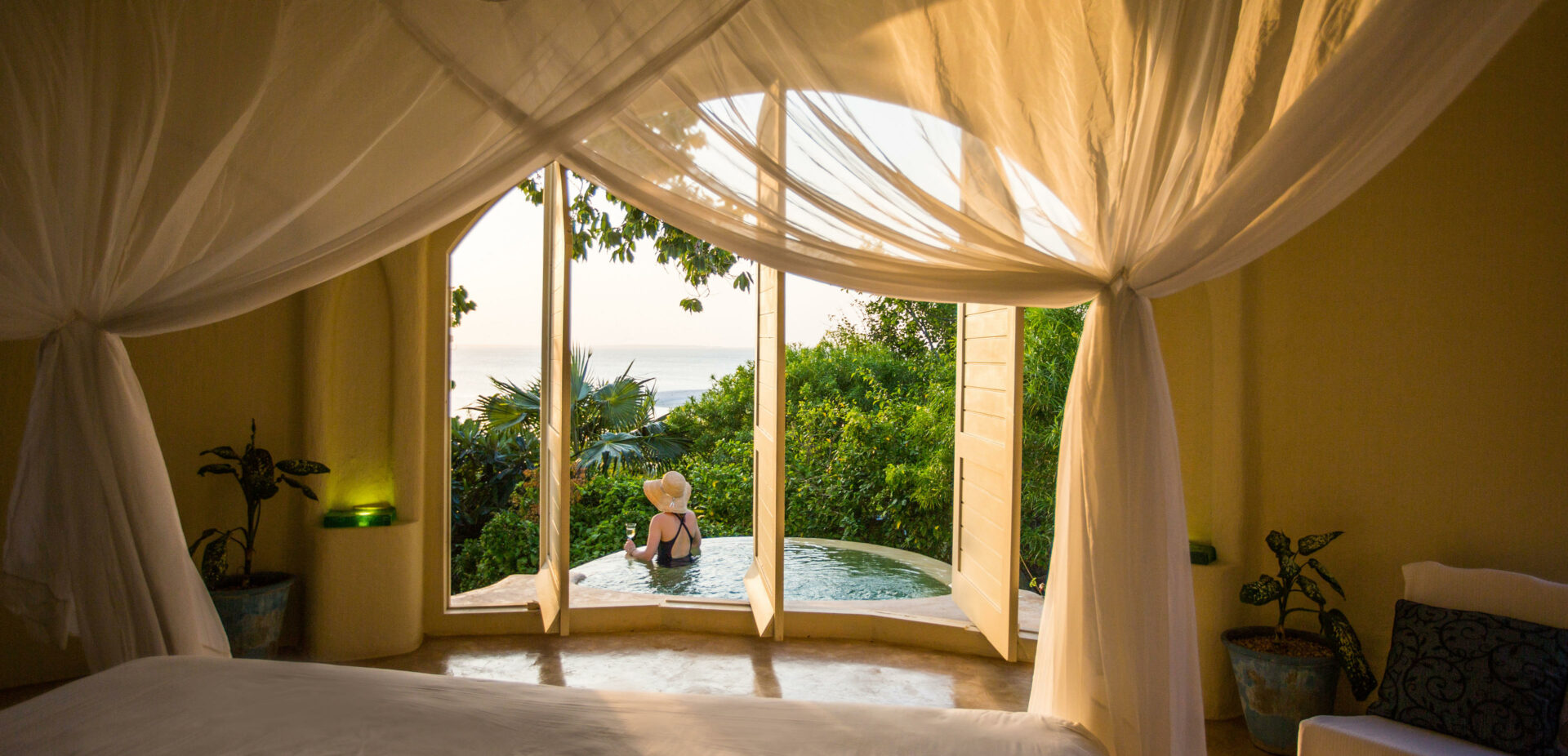 The festive season is undoubtedly cheerful on the tropical island of Zanzibar, despite the fact that Christmas is not a holiday that is generally observed there. A rather unpredictable month with hot, muggy days that can give way to abrupt but stunning tropical storms that provide a cold reprieve, this time of year is a true tribute to summer and is really lovely. Staying at Elewana's Kilindi Zanzibar resort, which best embodies barefoot luxury, is a memorable way for clients to spend Christmas in Zanzibar. Located on the northwestern shore of the island, surrounded by stunning tropical gardens, Kilindi blends Middle Eastern influences with stylish Scandinavian minimalism while allowing nature to flourish throughout its design. Clients are halfway there if they picture themselves lounging poolside on a hot summer's day while enjoying a cocktail at the falling water bar with clear views of the warm Indian Ocean.
Kenya | Cottar's 1920s Safari Camp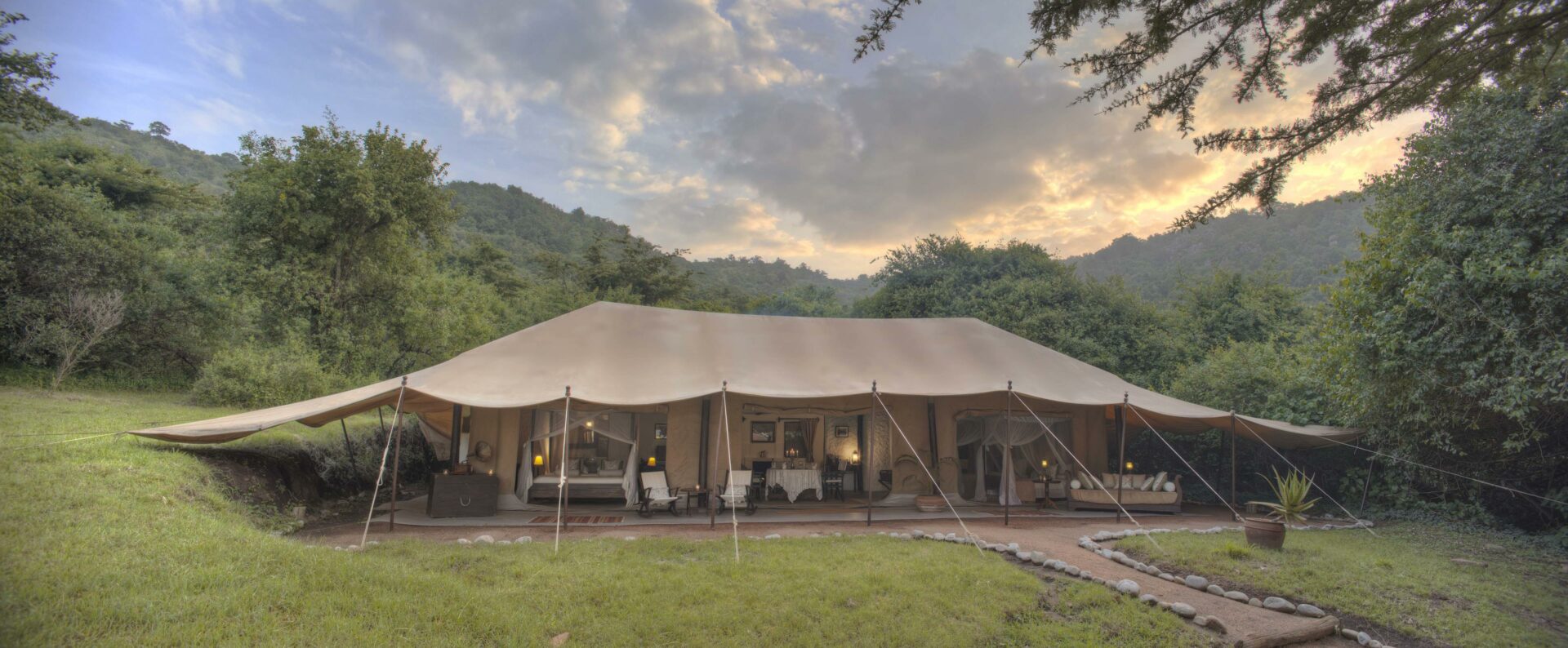 With warm to hot days and nights and a landscape thick with foliage thanks to the brief rains earlier in the month, Kenya is a fantastic East African destination to visit in December. The Masai Mara is overrun with a variety of baby animals and migratory bird species, and observing wildlife becomes easier as the month progresses and water supplies start to run dry. The award-winning, opulent Cottar's 1920s Safari Camp and private Bush Villa is situated in the southeast of this natural wonder of the world, inside its own exclusive 6,000-acre reserve. Established in 1919, it is the oldest safari camp still in operation. Cream canvas en-suite sleeping tents feature hand-crafted four-poster beds, gramophones, vintage showers, and safari artifacts that exude old-world elegance. This should be at the top of your client's East African Christmas bucket list if romance and charm in the form of a bygone period combined with a top-notch safari experience in the heart of Africa gets them feeling joyful.
Rwanda | Singita Kwitonda Lodge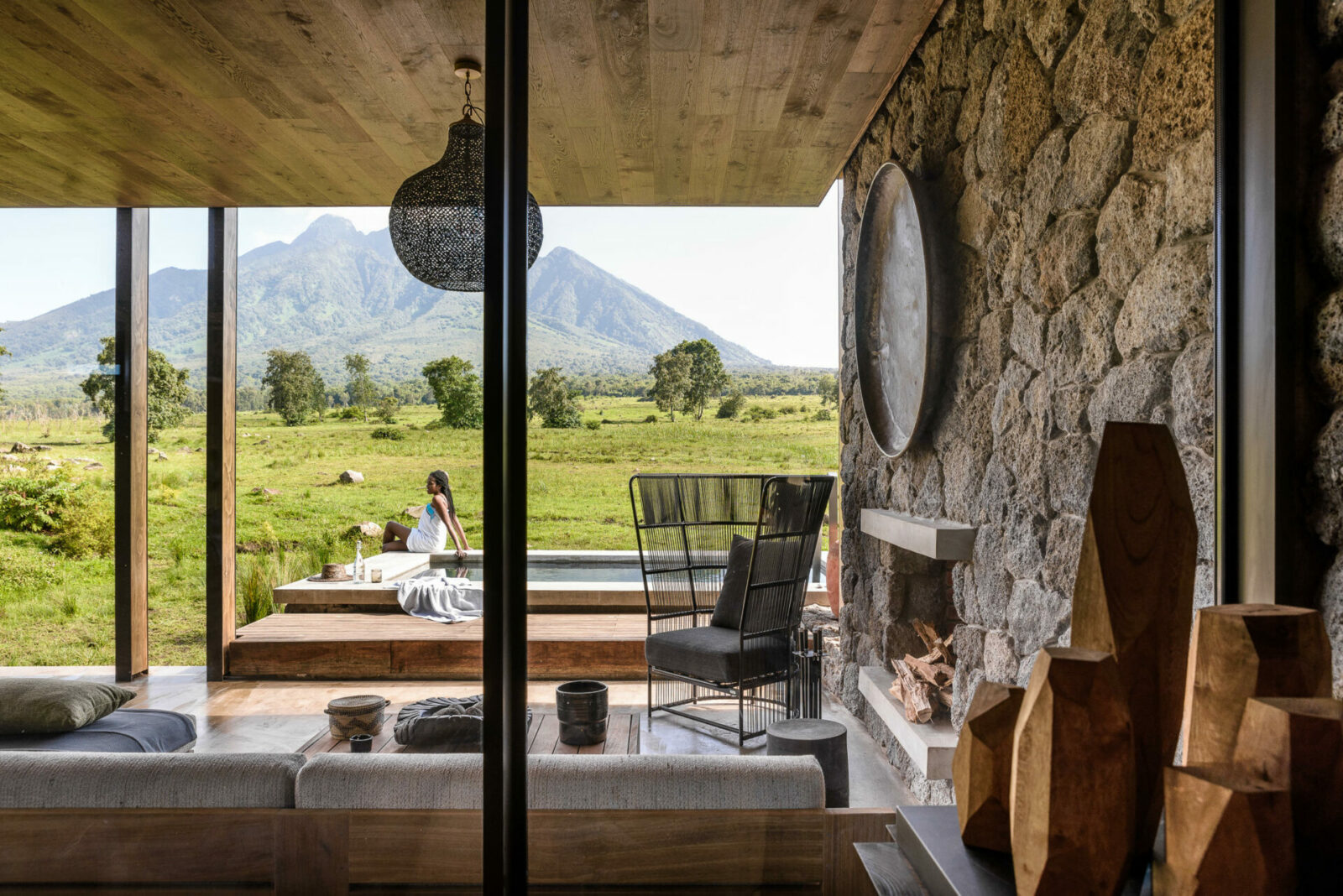 We have excellent news for you if you have clients hoping to spend their Christmas doing something thrilling and life-altering like getting up close and personal with Rwanda's gorillas. The brief dry season, which runs from mid-December to early February, is the ideal time to go gorilla trekking, making this astonishing experience an unforgettable festive season activity. Singita's Kwitonda Lodge, located in the northwest of the nation on the border of the Volcanoes National Park, makes this experience accessible while offering the pinnacle of sustainable luxury accommodation. Following the once-in-a-lifetime encounter with the magnificent mountain gorillas, clients can spend Christmas Day luxuriating in their opulent suite or relaxing in their private heated plunge pool, all while enjoying the dazzling views of the countryside in what is known as "The Land of a Thousand Hills." There are few things better than that.
Uganda | &Beyond Clouds Mountain Gorilla Lodge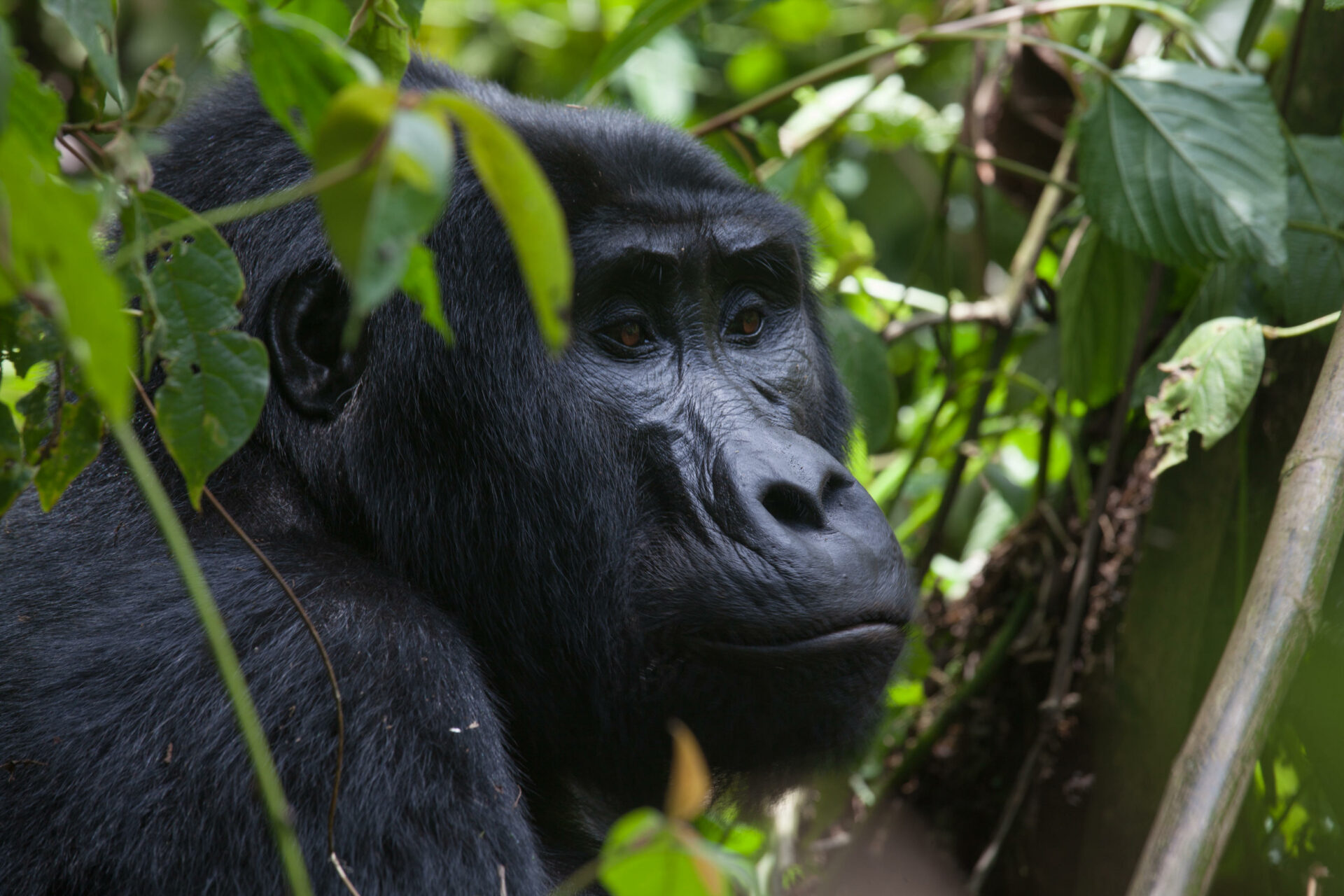 Bwindi Impenetrable Forest National Park in western Uganda is one of the most ecologically diverse regions on the globe and is home to half of the world's population of critically endangered mountain gorillas. The highest resort in the country, &Beyond's Clouds Mountain Gorilla Lodge is perched over 2,000 meters above sea level on a forest ridge not far from the park's entrance. It is a luxurious and totally secluded lodge. Only eight large cottages, each constructed of native volcanic stone and offering panoramic views of the Great Rift Valley and the majestic Virunga Volcanoes, make up this exclusive forest getaway. Clients can celebrate Christmas in the middle of the jungle while engaging with these wonderful animals, then sip on sundowners while admiring the breathtaking views and intimate surroundings of this opulent mountain resort in the sky.
Get in touch with one of our travel experts at Grand Africa Safaris to plan an unforgettable East African Christmas escape for your client today!