A tropical paradise tucked away on the east coast of Southern Africa
A tropical paradise tucked away on the east coast of Southern Africa, Mozambique offers an adventurous, white sand getaway to the discerning, beach-loving traveler. With Africa's longest stretch of Indian Ocean coastline, the array of attractions are as spectacular as they are vast. This African beach destination is home to some of the finest resorts and lodges on the continent that cater for all types of travelers. From bustling beach markets serving up delicious Portuguese-inspired cuisine, to idyllic remote islands, a Mozambique vacation promises to be as unforgettable as it will be unique.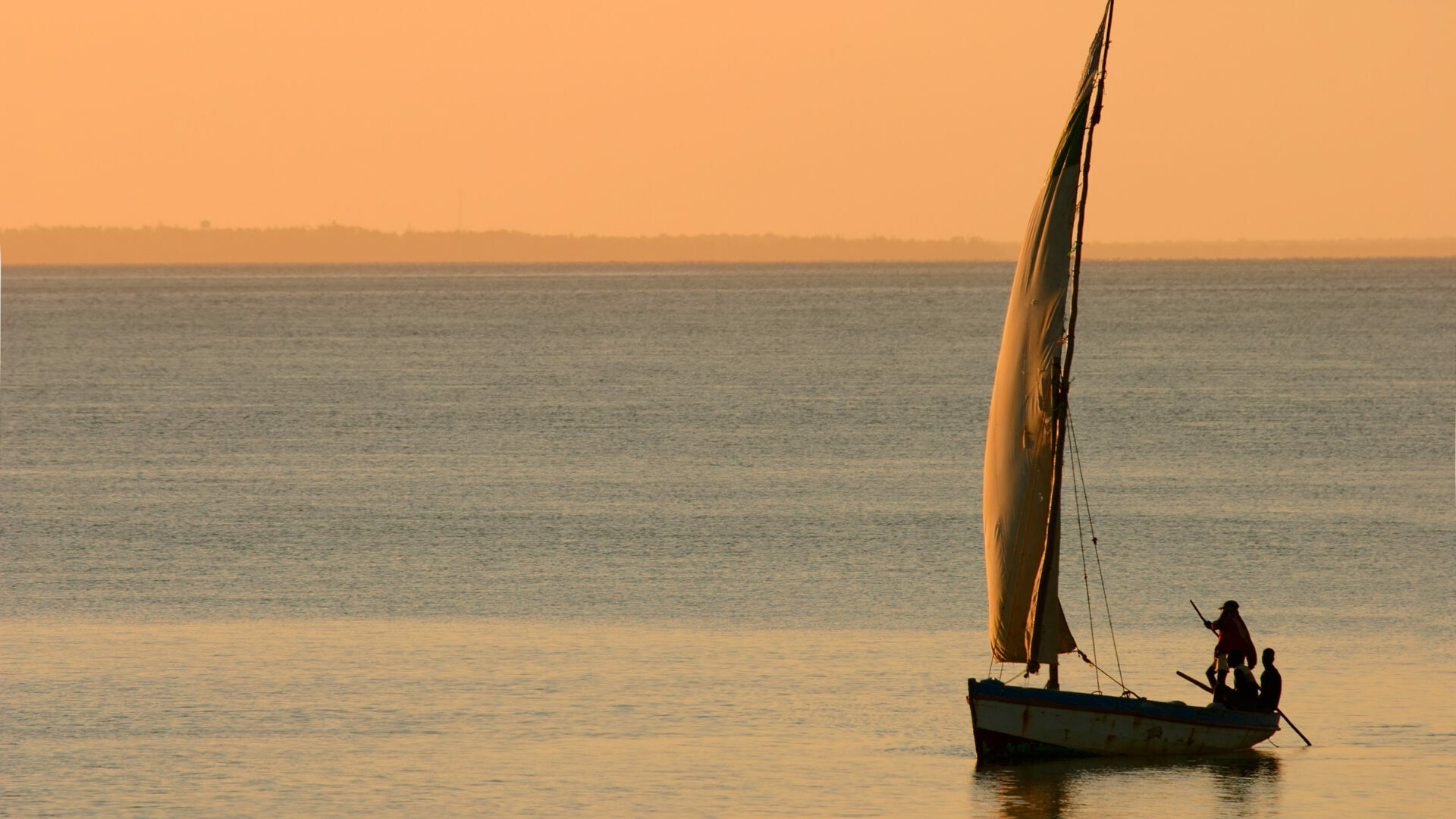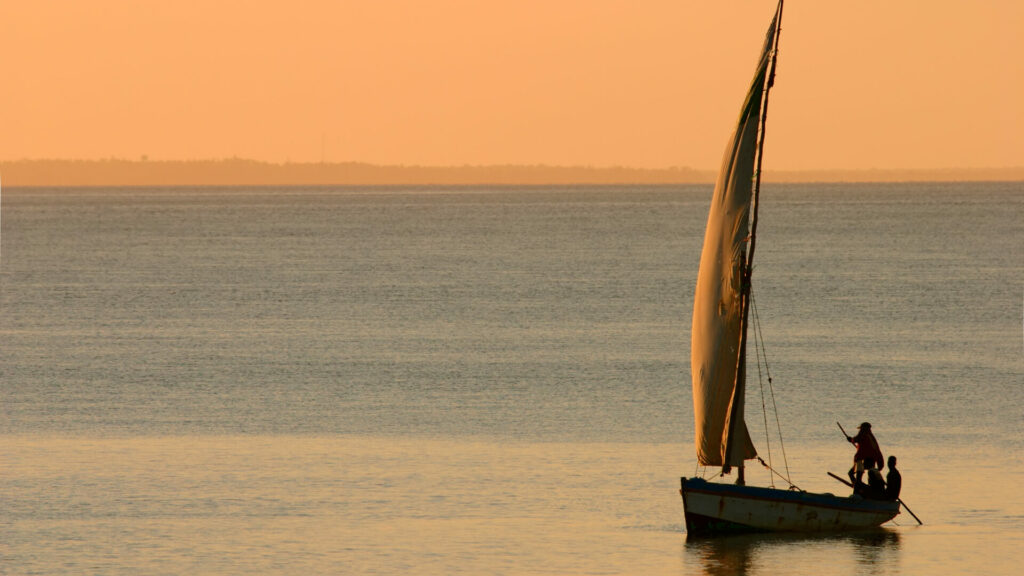 Part of the mainland and situated about 465 miles north of Maputo, Vilanculos is a charming coastal town in the southeastern region of Mozambique. Although a gateway to the spectacular Bazaruto Archipelago, Vilanculos is home to its own stunning beaches and is a hub for watersports. Town visits are also recommended as one can wander through its various charismatic markets and really enjoy an interactive and immersive local experience.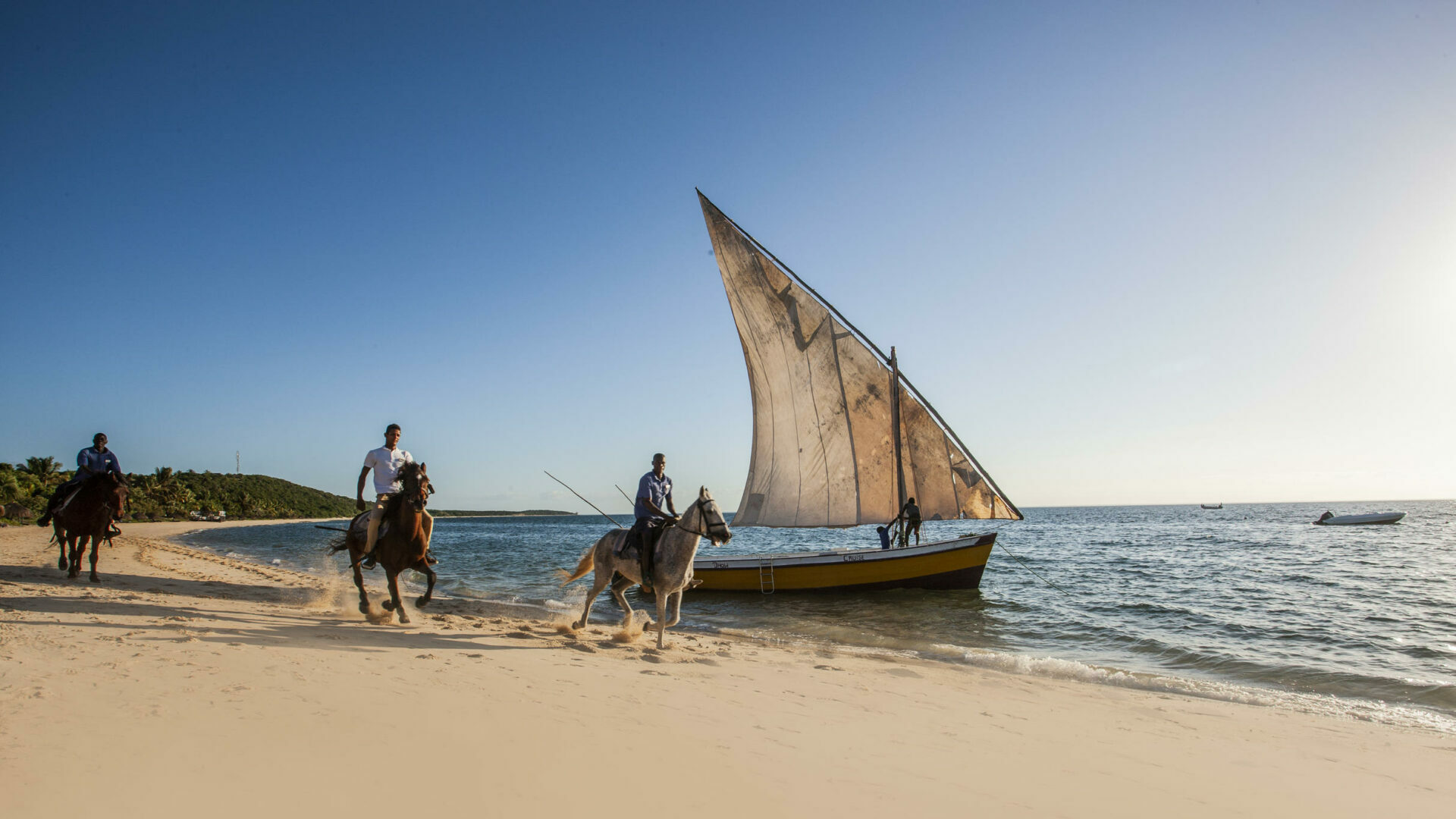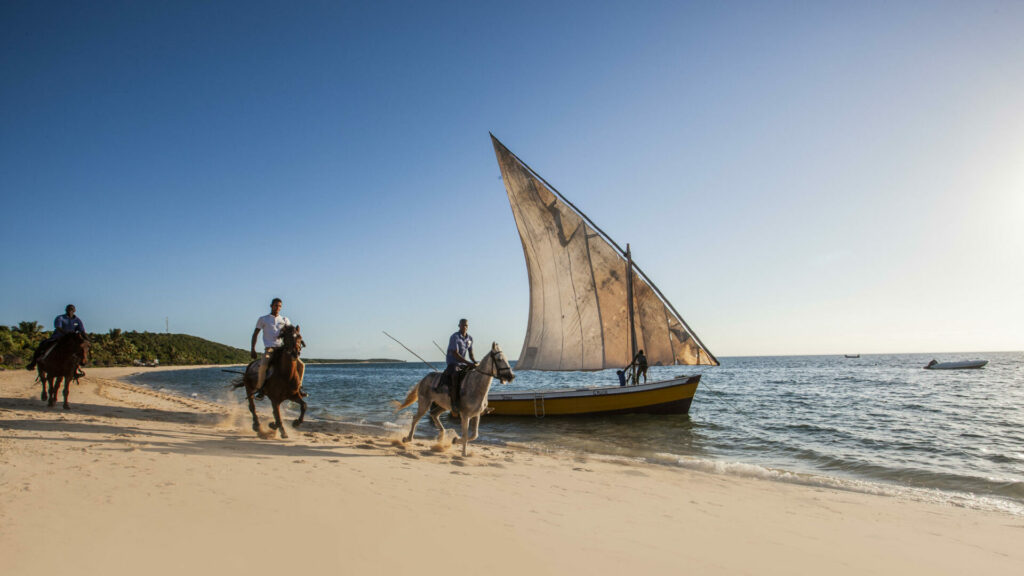 Southern Mozambique's Bazaruto Archipelago is a beach destination that clients can effortlessly combine with a safari to southern Africa. It is home to five idyllic islands, dotted out in the turquoise waters of the Indian Ocean that make up the Bazaruto National Park. Here, the coastline and marine life is second to none, with the Bazaruto reefs forming the focal point of the area's snorkeling and diving trips. Big Game fishing is equally as superb, with marlin proving a rewarding catch.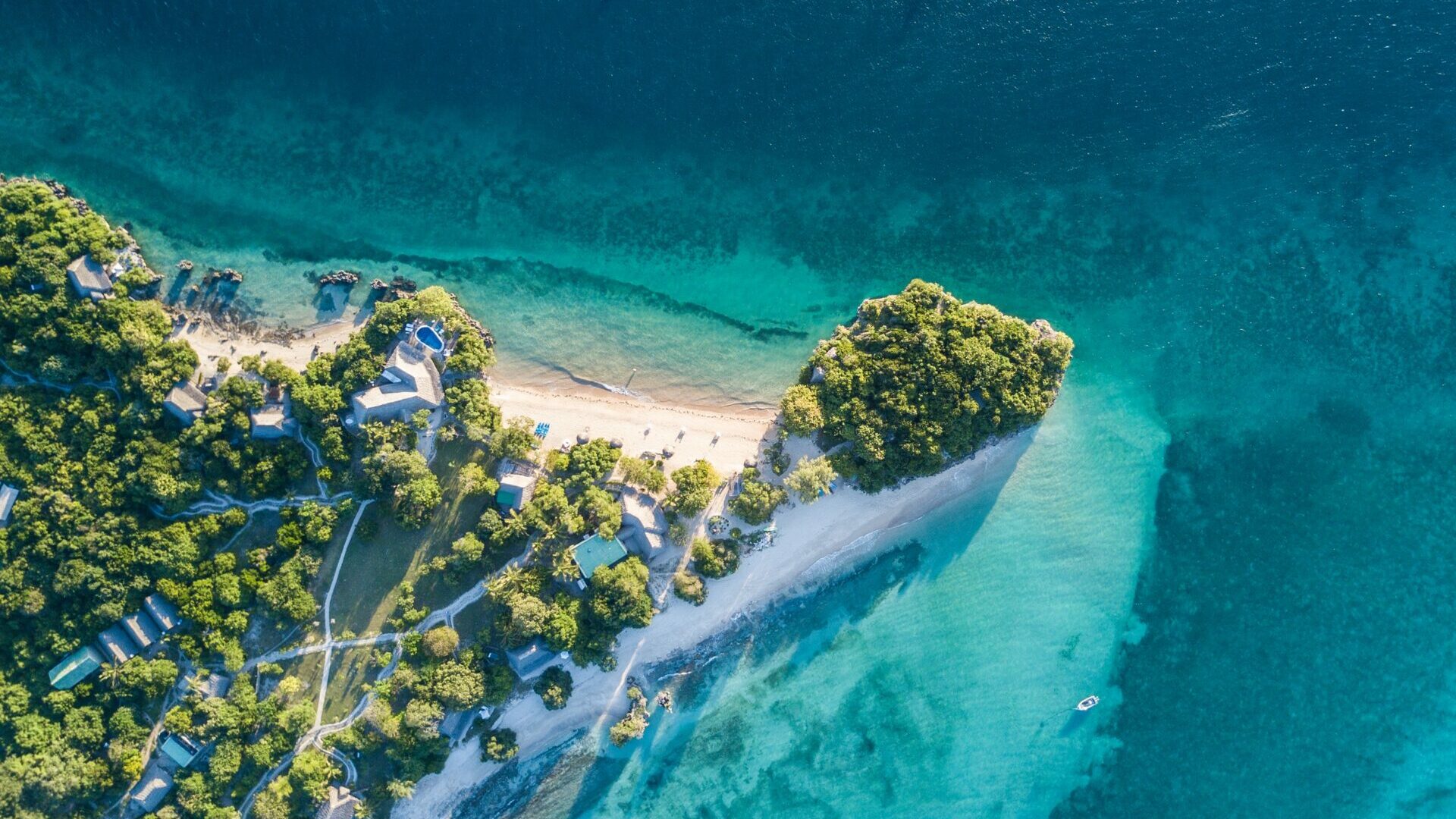 Located in northern Mozambique in the Cabo Delgado region and stretching 155 miles up the coast from Pemba to Palma, the Quirimbas Archipelago is truly breathtaking. 11 islands lie within the protected Quirimbas National Park, and the diving and snorkeling here is exceptional. The marine biodiversity is equally as impressive, with whales passing through the Archipelago during peak season.
Our trips are quality expeditions and journeys that focus on unique experiences and untouched destinations. We bring together Luxurious nights and Adventurous days in these carefully crafted experiences. Every  trip has been designed to challenge you, to connect you and to allow you to leave your own personal legacy in Africa.
Best time to go​
The months of May to November offer dry weather, as well as the best opportunity for crystal clear waters and blue skies – the perfect conditions for scuba diving and other marine activities.
High Season​
Resorts tend to be full over school holidays from June to August, as well as the festive season and Easter vacation.
Low Season​
The off-peak months run from January to April and coincide with the rainy season.
Best Weather​
Perfectly cloudless days between May and November lend themselves to ideal diving and snorkeling conditions.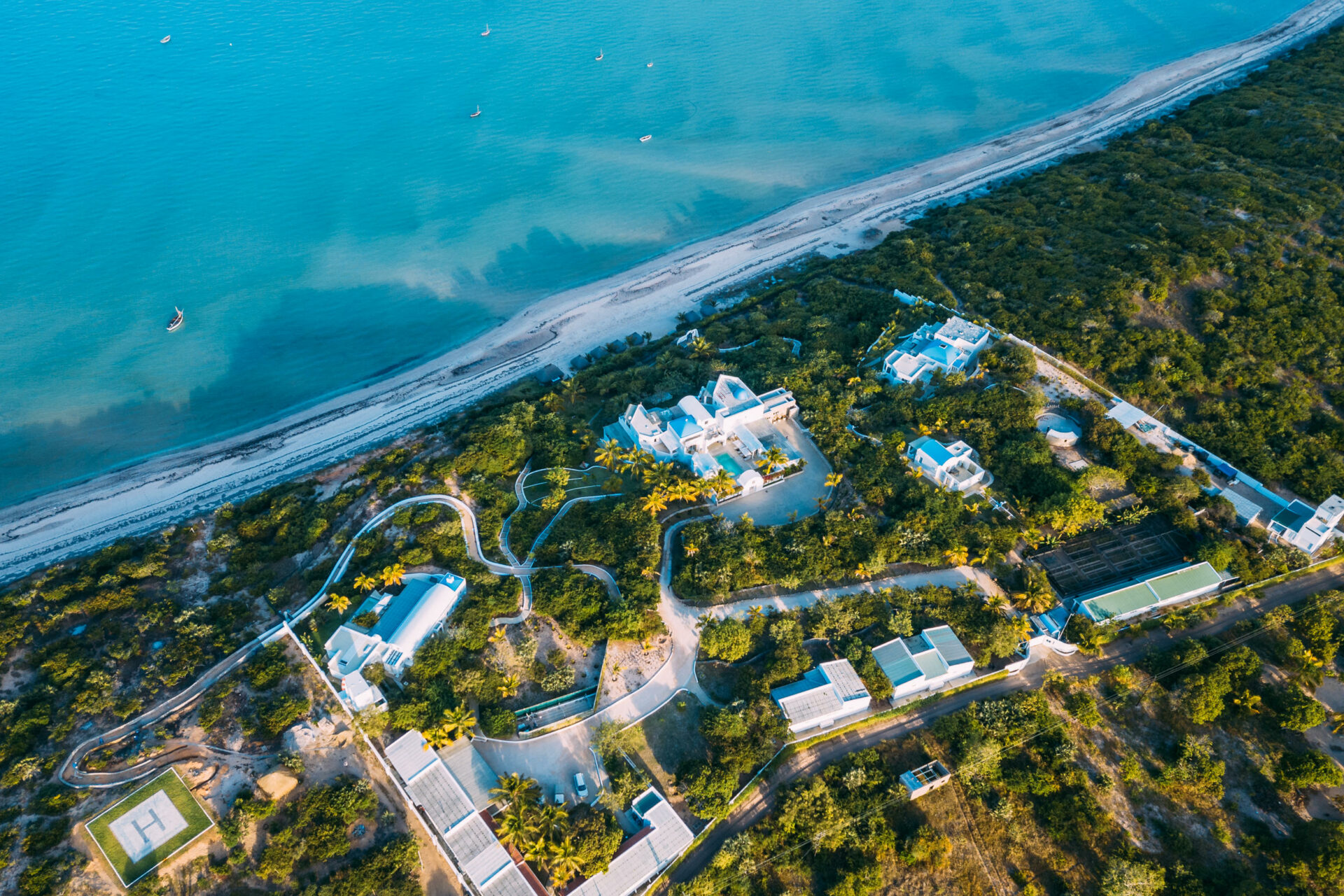 Will you see the Big Five?
Some members of the Big 5 can be found in the Gorongosa National Park, situated in the heart of central Mozambique.
Mozambique's marine life offers the opportunity to see dolphins, whale sharks, manta rays and dugongs.
When will you get the best wildlife experience?
The marine biodiversity is impressive all year round, with clients' best chances to spot whales during high season.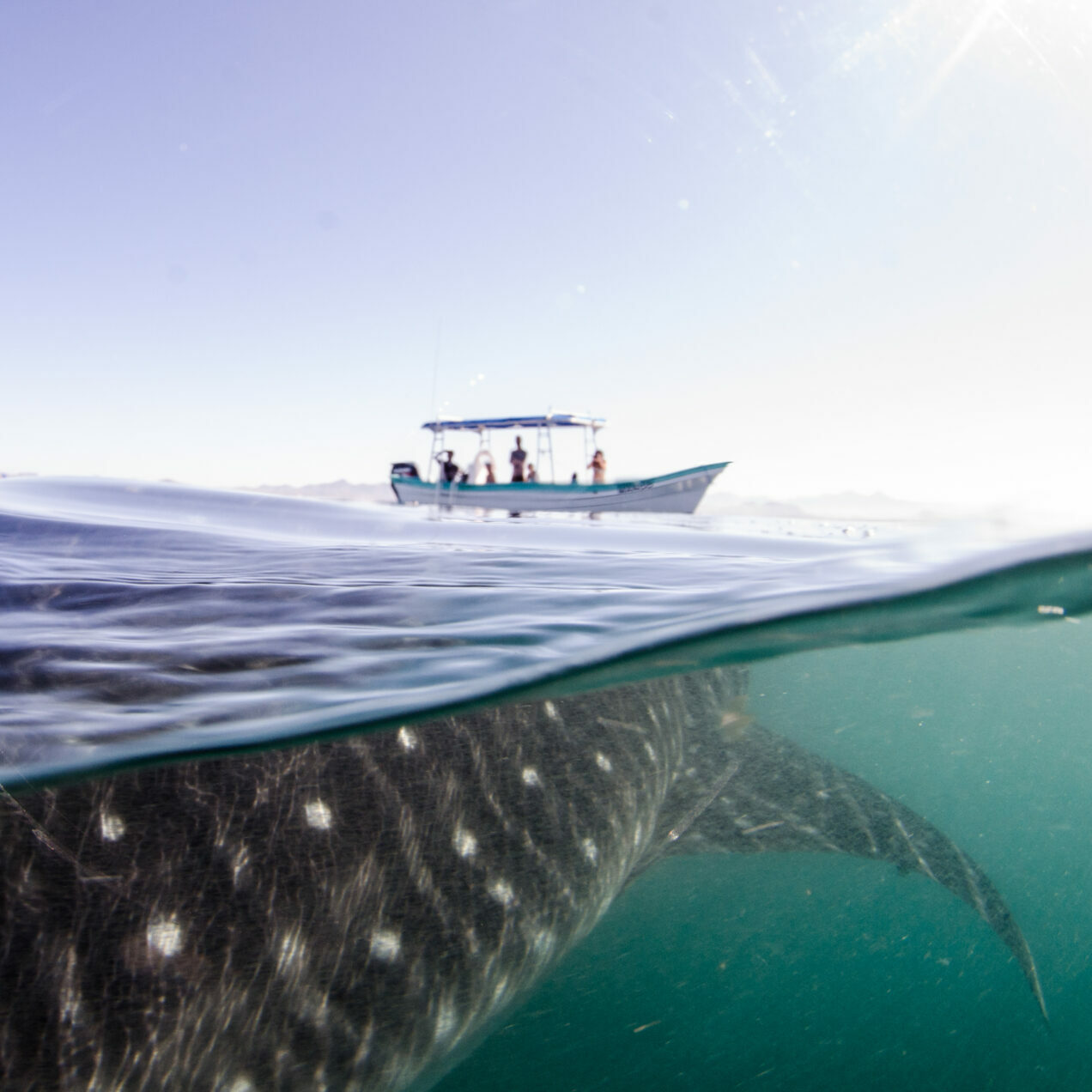 Capital
Maputo is the capital of Mozambique.
Currency
The Mozambique metical (MZM).
Airports
The main airport is Maputo International Airport.
Health & Safety
Malaria does pose a risk to travelers. Preventative medication is recommended, as is sleeping under a mosquito net. No proof of a negative COVID-19 test result is required for vaccinated travelers. Masks are mandatory in public.