Protected swimming beaches, rich cultural history, local food delights and vibrant people are all woven into the tapestry that makes up this dreamy archipelago
The tropical island of Zanzibar offers the perfect beach addition to your client's East Africa safari. Protected swimming beaches, rich cultural history, local food delights and vibrant people are all woven into the tapestry that makes up this dreamy archipelago. A Zanzibar vacation can include a host of exciting activities such as beach days, ocean safaris, spice garden visits and historical tours of Stone Town. Whether traveling solely for an island getaway or as an addition to an East African safari, and with mind blowing resorts to elevate the entire experience, Zanzibar invites guests to create unique memories that will be treasured for years to come.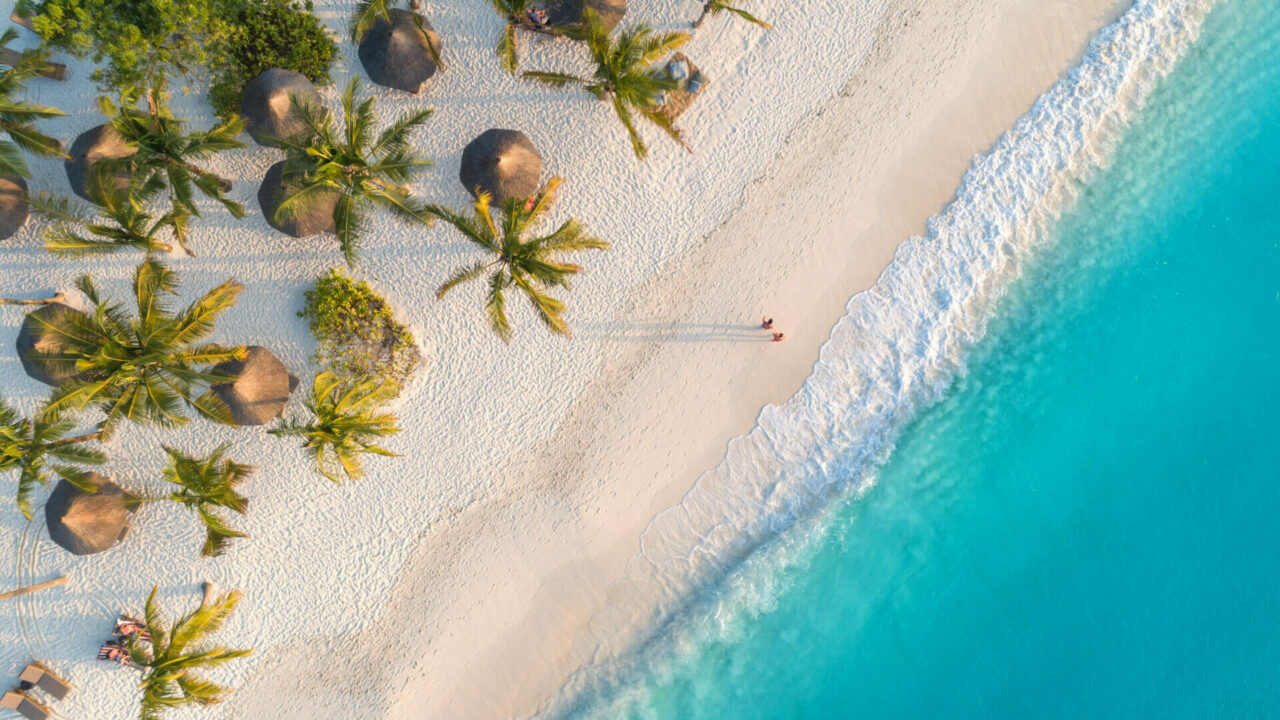 Zanzibar's tropical climate and exceptional weather lends itself to activities galore. Clients can enjoy a variety of marine activities from scuba diving and snorkeling to sunset dhow cruises along the pristine coast. Taking a trip to the Spice Plantations is another highlight of the island's offerings.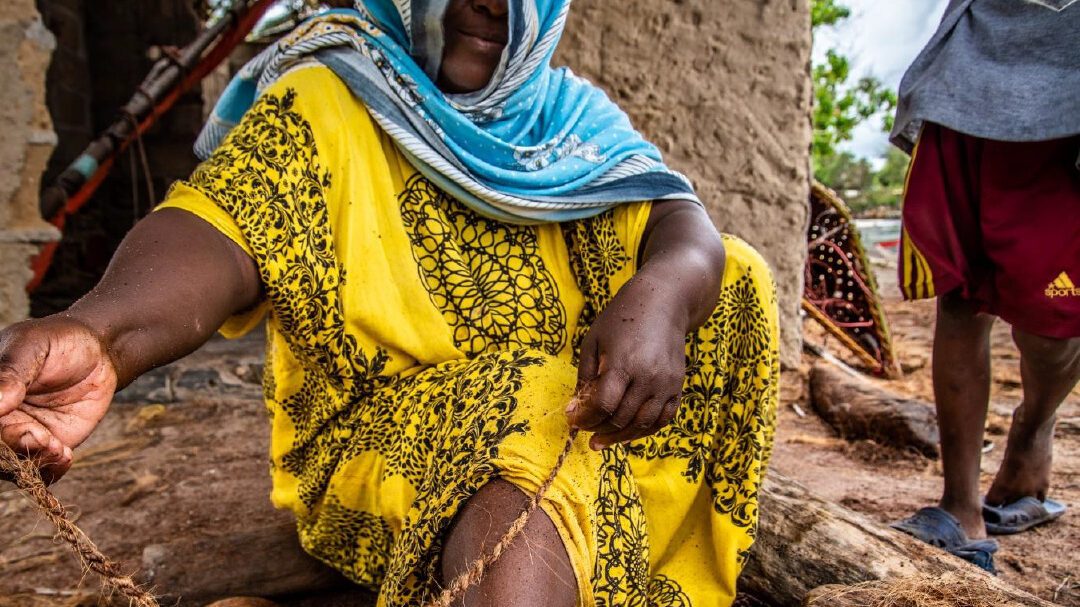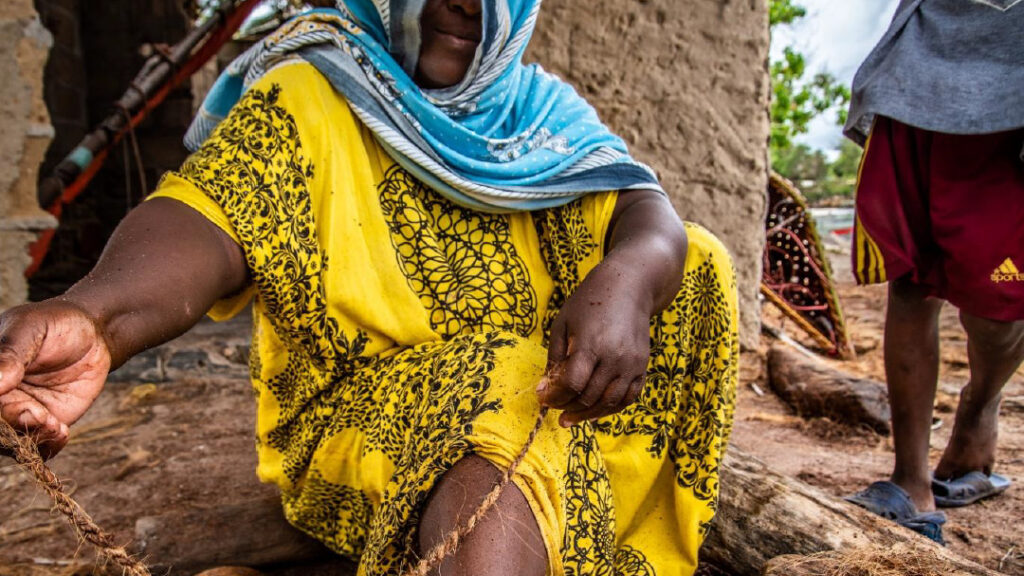 A hive of activity, the island's main market has everything – from spices, fresh fish, and huge baskets full of live chickens to sandals, plastic buckets and mobile phones. Set out in a series of covered halls and overflowing into the surrounding streets, Darajani is best experienced in the morning when the produce is fresh.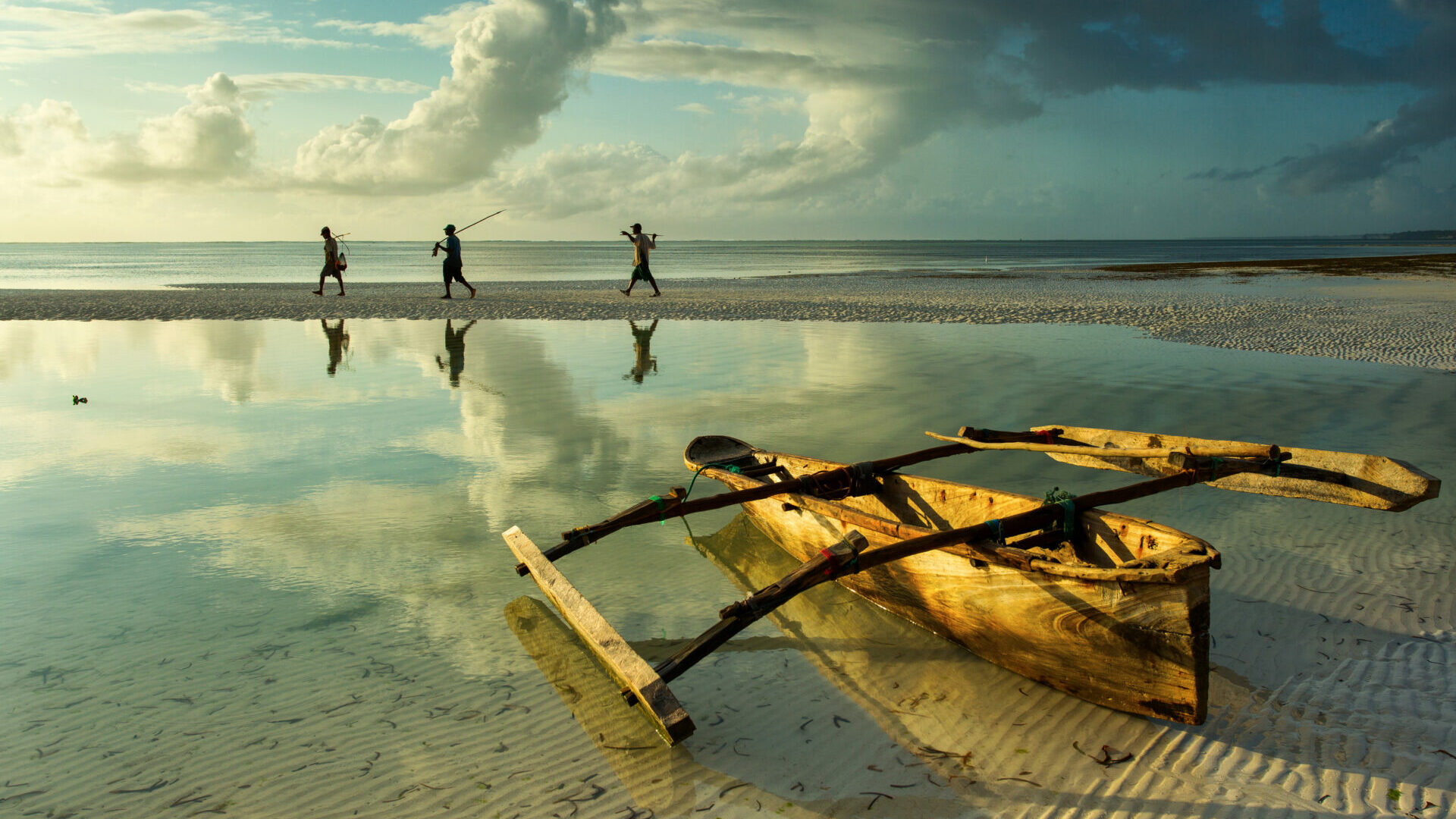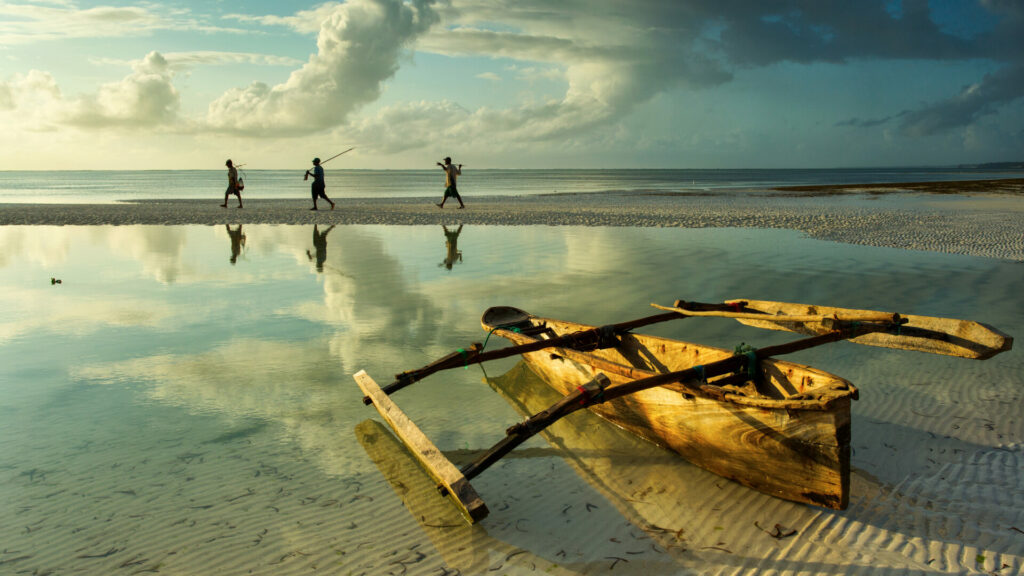 Zanzibar is easily accessible from Tanzania via a short 20-minute flight from Dar es Salaam. This means that clients can easily combine a stay at this tropical paradise with an East African safari in either Tanzania or Kenya for the ultimate African adventure.
Our trips are quality expeditions and journeys that focus on unique experiences and untouched destinations. We bring together Luxurious nights and Adventurous days in these carefully crafted experiences. Every  trip has been designed to challenge you, to connect you and to allow you to leave your own personal legacy in Africa.
Best time to go​
Zanzibar has a tropical climate, meaning clients can expect hot and humid weather throughout the year. The rainy season falls from March to May, with a secondary rainy season in November. The long dry season lasts between June and October. Temperatures vary greatly depending on altitude and location, but clear skies and sunny weather is common during this time of the year.
High Season​
High season is from July to August, as well as December to February over the festive season.
Low Season​
March to May is the island's rainy season and is generally a quieter period on the island.
Best Weather​
June to October provides warm weather with very little rainfall.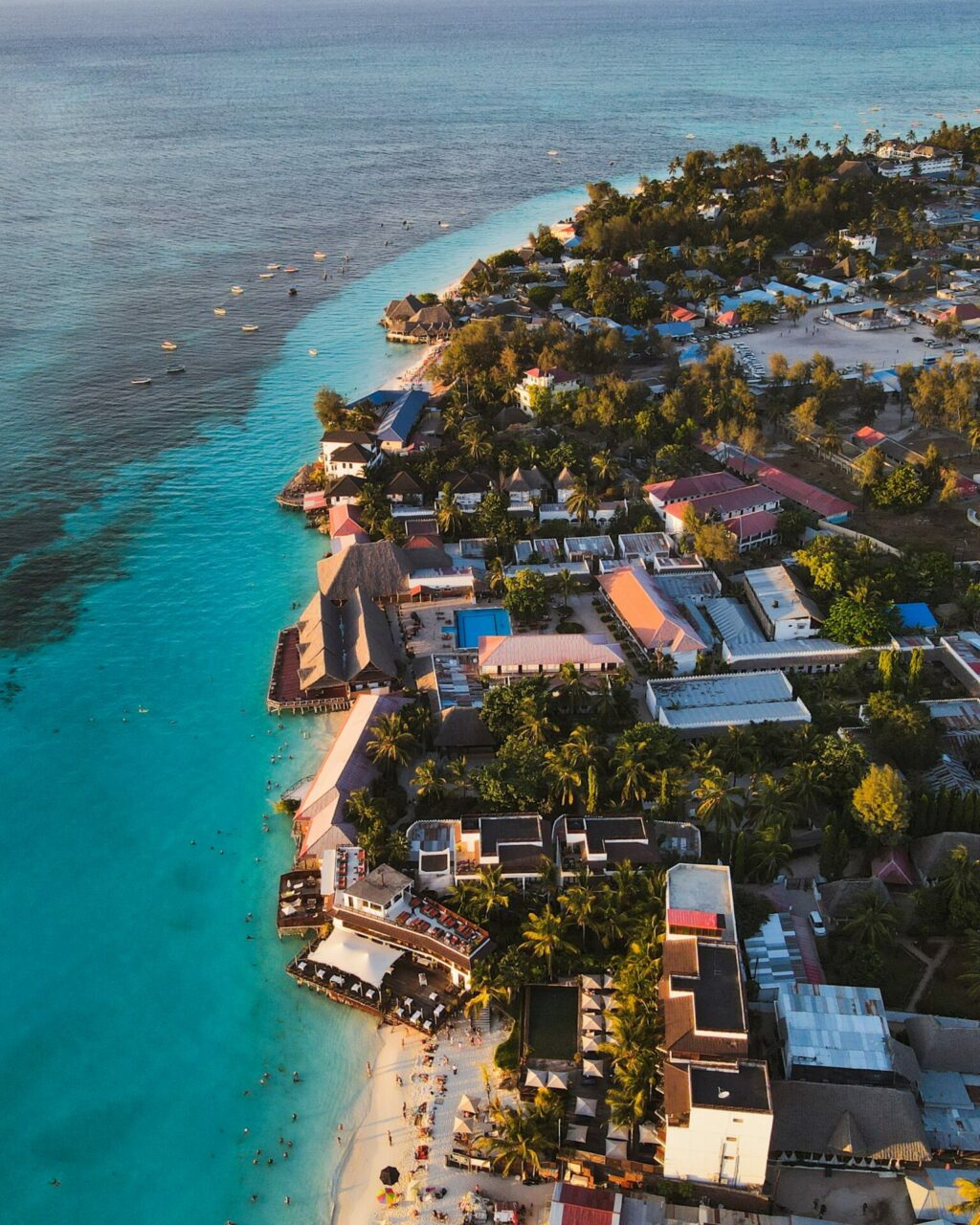 Will you see the Big Five?
The Big 5 does not occur here, however, rare and prolific marine life will make up for this.
The marine species frequently seen along the coasts of Zanzibar are moray eels, octopus, various fish, manta rays and even the endangered Green turtle. The coral reef ecosystems are also a sight to behold.
When will you get the best wildlife experience?
Diving is possible all year round and the water is always warm. However, high season, when the weather is at its best, can provide the best wildlife experience.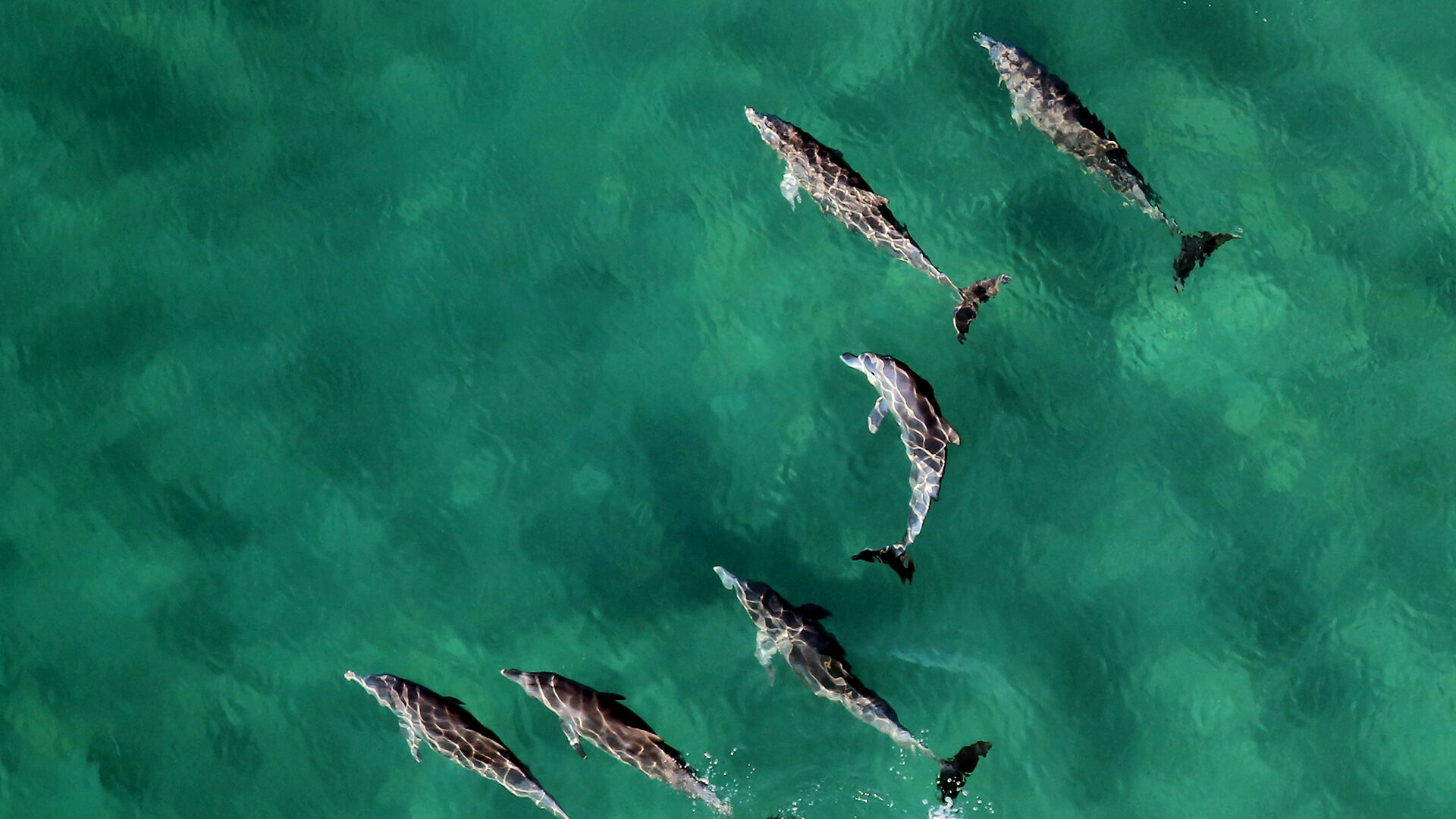 Capital
The capital is Zanzibar City located on the island of Unguja.
Currency
The Tanzanian shilling (TSh) is the local currency.
Airports
Abeid Amani International Airport is the main airport in Zanzibar and is located on Unguja Island. It is only about 3 miles south of Zanzibar City, the capital.
Health & Safety
Malaria prevention medication is recommended and all travelers who enter Tanzania require a Yellow Fever vaccination. When passing through any of the endemic Yellow Fever zones and to get in and out of the country's airport, travelers will need to show a Yellow Fever certificate.
No proof of a negative pre-departure COVID-19 test result is required for vaccinated travelers. However, a mandatory health surveillance form and screening on arrival is required.