Honeymoon in East Africa – Top 10 Experiences
Written by Daniel Koopowitz
East Africa is filled with extraordinary beauty and astonishing diversity. From the wide-open plains in Tanzania to the breathtaking mountains in Kenya and the crystal clear waters of the Indian Ocean islands, it's no wonder that it's becoming an increasingly popular honeymoon destination.
Here, a honeymoon is a flawless fusion of relaxation, adventure and romance with world class properties in magnificent locations boasting some of the most awe-inspiring and romantic experiences for your clients to enjoy during their stay. From tracking chimpanzees in the forests of Rwanda to thrilling scenic flights over the majestic Mount Kilimanjaro or simply relaxing on one of Zanzibar's pristine beaches.
Read on for a list of our top 10 honeymoon experiences in East Africa that will see your clients basking in utmost romance.
'Out of Africa' experience at Angama Mara | Kenya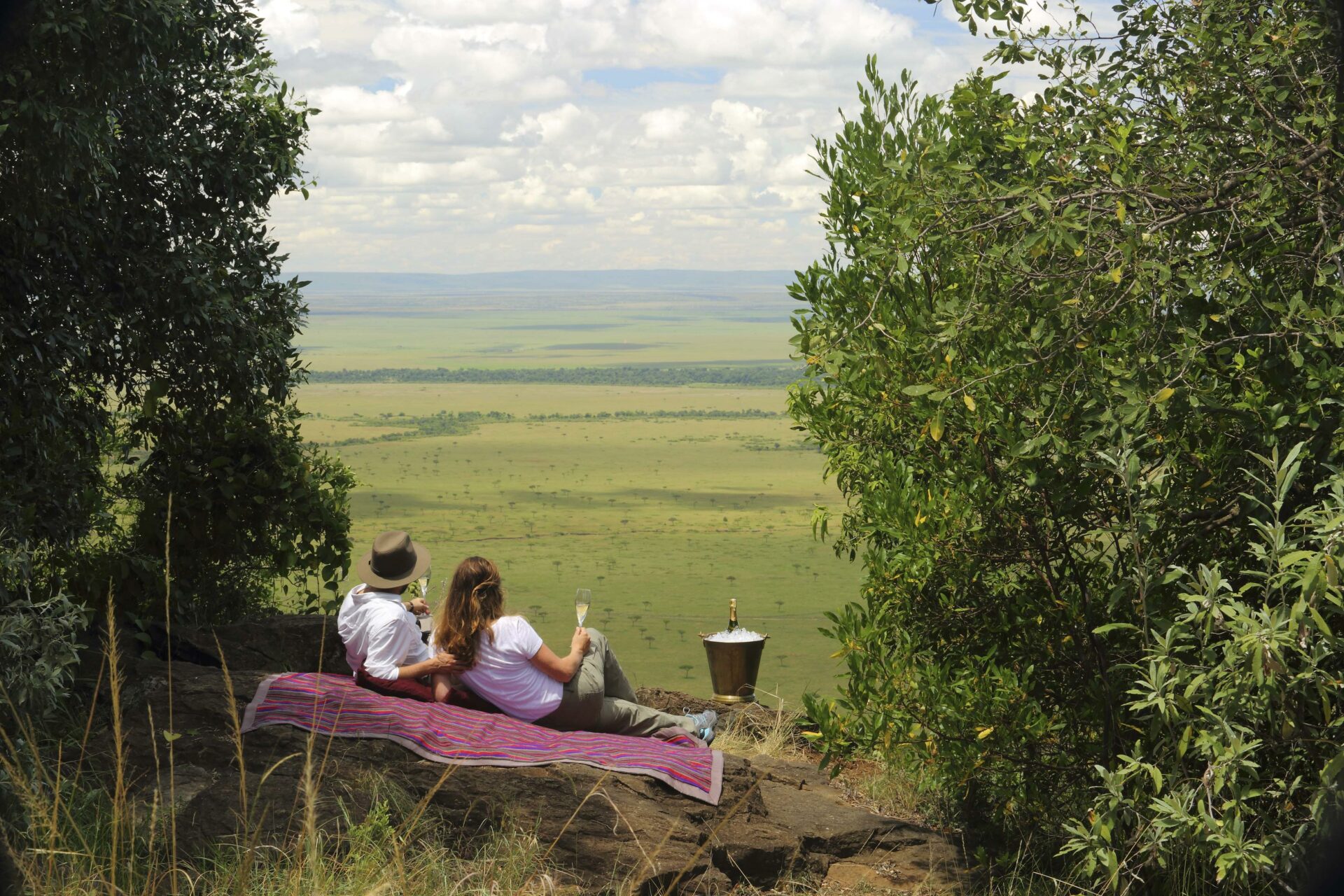 Located high above Africa's Great Rift Valley floor, overlooking the world famous Maasai Mara, Angama Mara offers a truly unique honeymoon experience. Your clients can indulge in an intimate picnic for two on the crest of the kopje that is featured in the famous movie poster of 'Out of Africa' that was filmed at the location.
A Maasai naturalist will guide your client up the hill to discover this exclusive picnic site. Comfy cushions, checked blankets, a wicker picnic basket, sparkling wine on ice, delicious picnic food and of course, that view – the Out of Africa picnic is the perfect moment for two.
Traditional Maasai ceremony at Chem Chem | Tanzania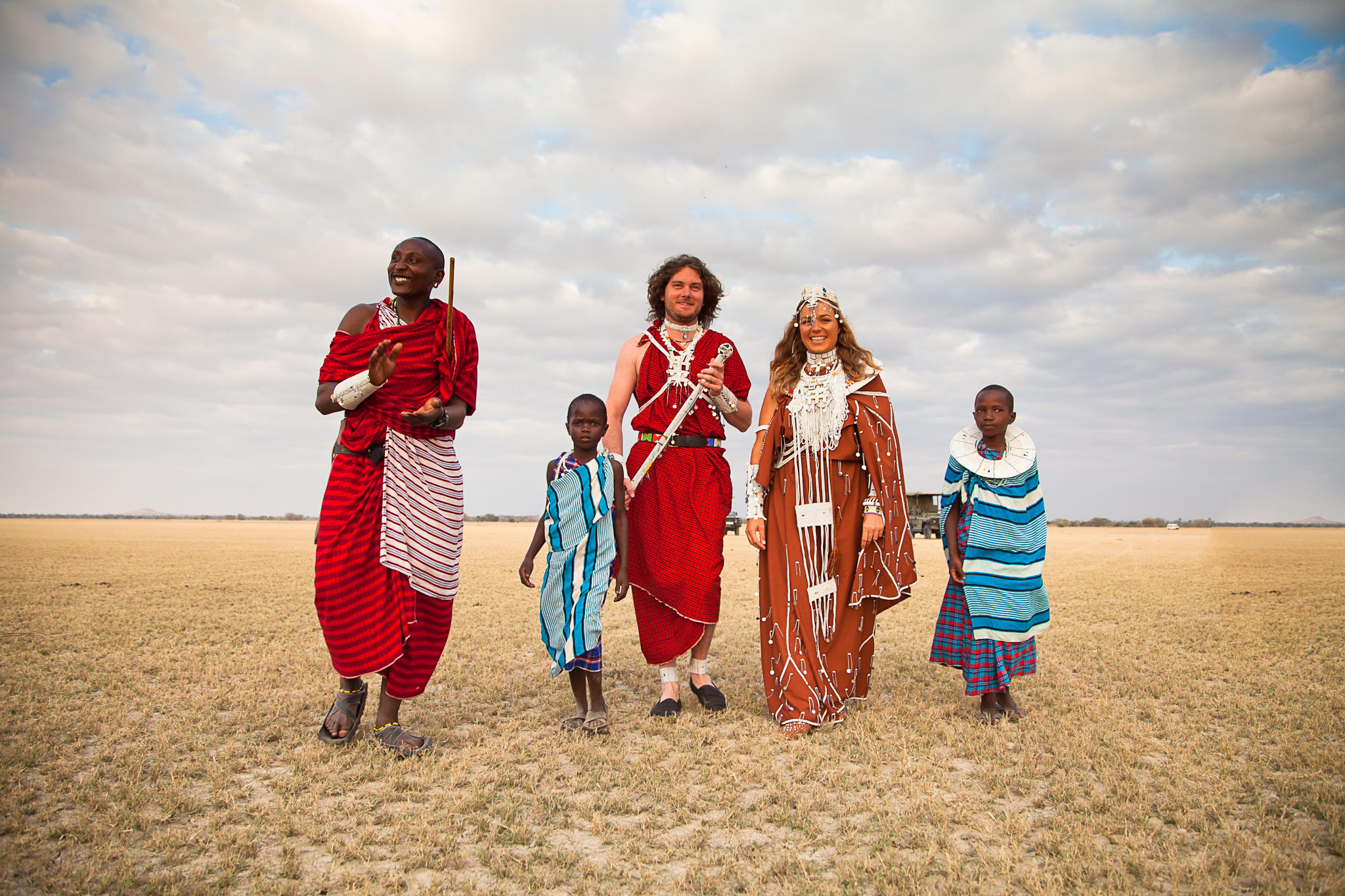 Bordered by the flamingo-filled shores of Lake Manyara to the west, and the abundant landscape of Tarangire National Park in the east, Chem Chem's three remarkable lodges epitomize slow safari in a breathtaking north Tanzanian setting. Eight private tent suites have been designed to elicit the luxury and intimacy of a pure vintage safari experience.
With a setting and accommodation to match, it's no wonder that Chem Chem makes for a truly special honeymoon experience in East Africa. Clients can spend the day celebrating their marriage or renewing their vows on the shores of Lake Manyara with a traditional Maasai ceremony. Serenaded by a Maasai choir, your clients can partake in an intimate Maasai blessing and even dress in traditional Maasai wedding attire for the ceremony. A private photographer is available on request to capture the special memories.
Treehouse experience at andBeyond Lake Manyara | Tanzania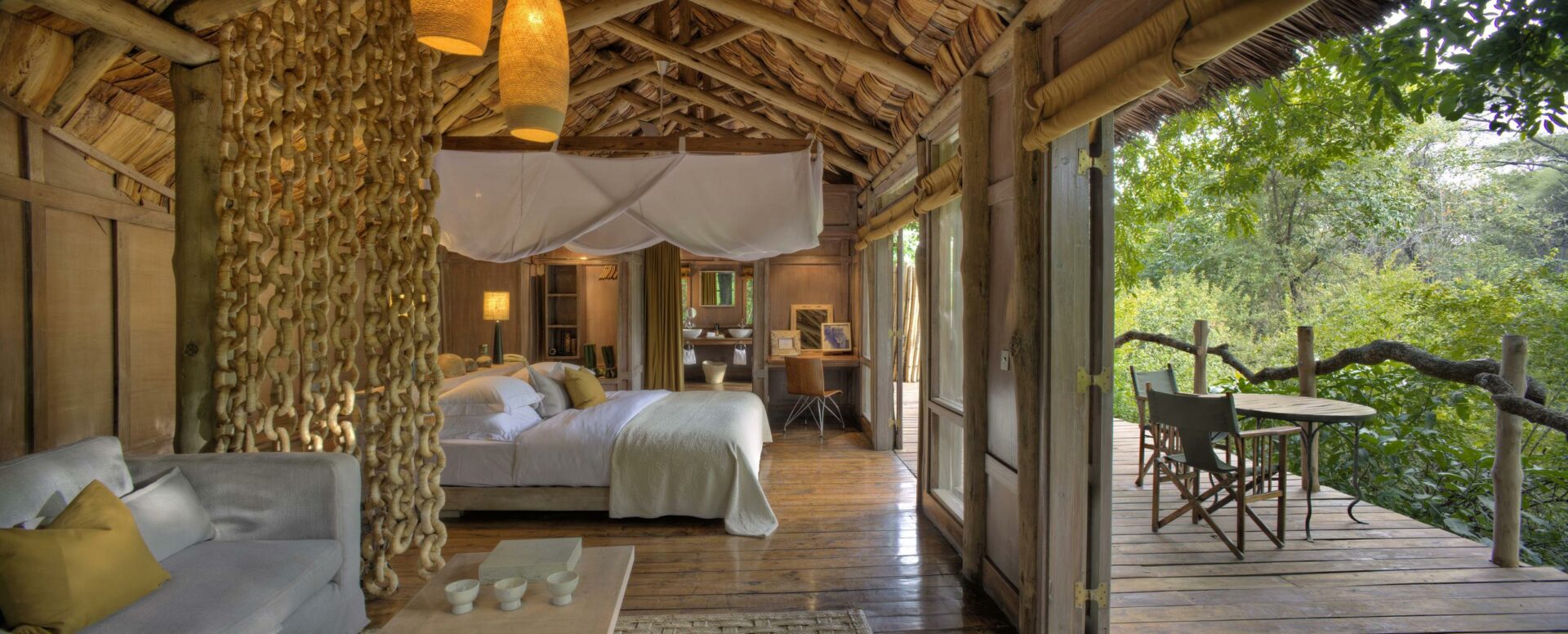 Nothing says romance quite like a luxurious rustic treehouse escape. At andBeyond Lake Manyara Tree Lodge, nine stilted treehouse suites crafted from local timber create a refined blend of intimacy and romance. Total privacy and exclusivity in an ancient mahogany forest is guaranteed and elephant visitors are bound to pass rhythmically below.
Clients can indulge in a range of tranquil activities. Holistic healing therapies will rejuvenate mind, body and spirit. A massage in the massage sala offers the perfect opportunity to unwind. Sipping on sundowners at the lake – the ideal romantic spot – affords a pure sensual experience, or they can simply spend time together in their deluxe treehouse suite, a sanctuary of privacy and exclusivity in itself.
Luxury Over Water Villas at Isaraya | Zanzibar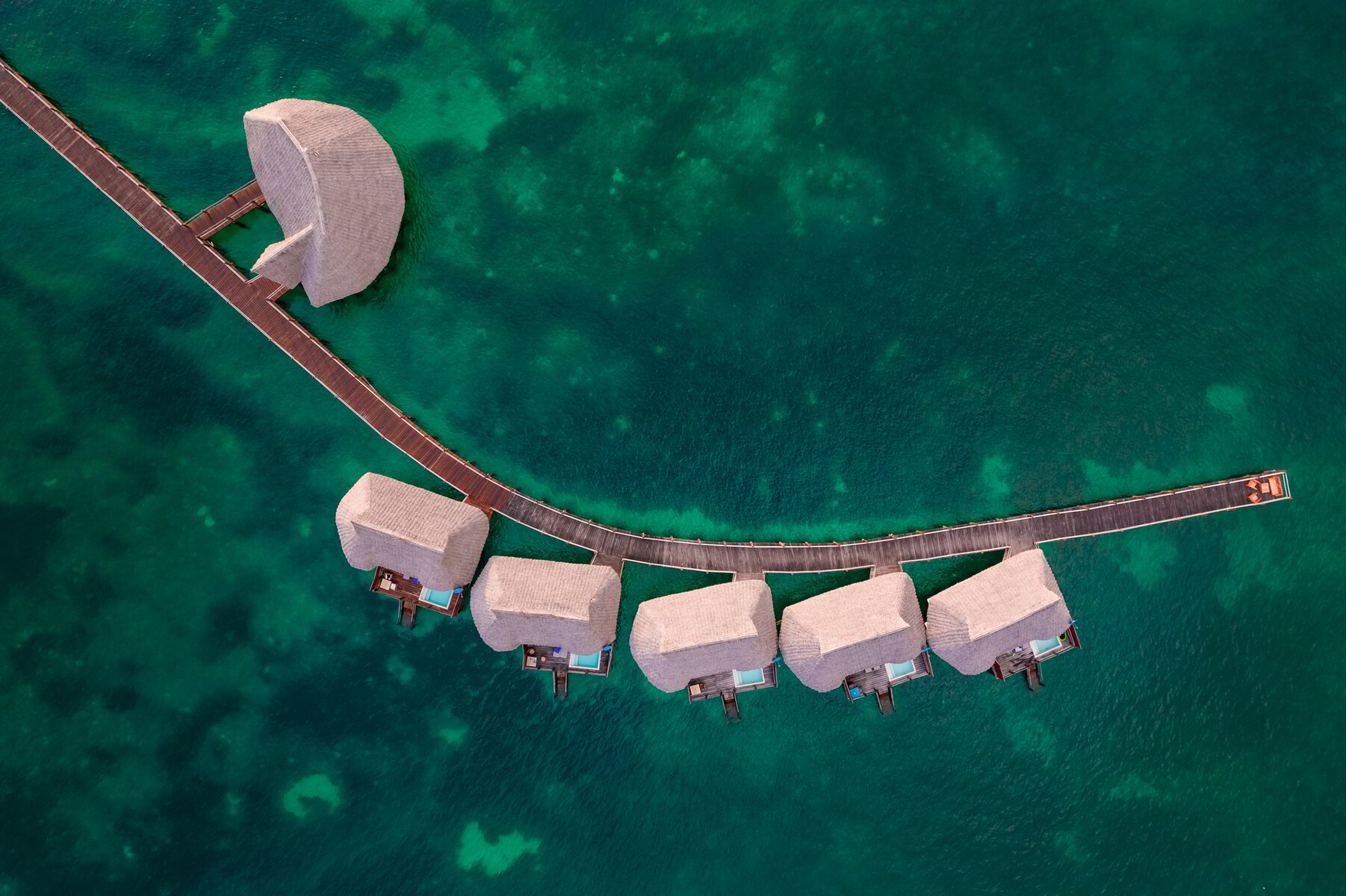 Located over-water on Konokono Beach Resort's jetty, Isaraya Luxury Over Water Villas in Zanzibar combine modern style and convenience with an authentic, simple East African feel. Miles apart from the concrete jungles that make up modern cities, these water villas incorporate Makuti thatched roofs infused with Mahogany, Teak and Mangrove wood in their construction. Elegant designs coupled with an immaculate service ensures privacy and intimacy.
For your honeymoon clients, a stay at Isaraya embodies culture and adventure. Feed their curiosity with a stroll through the old town of Zanzibar, adventure into the element of the rarest primates in Africa, and sail towards the magical island of Kwale in a dhow to explore the mangroves. Snorkeling in the crystal clear ocean and experiencing the ancient corals underwater is a must.
Dhow Safari at Greystoke Mahale | Tanzania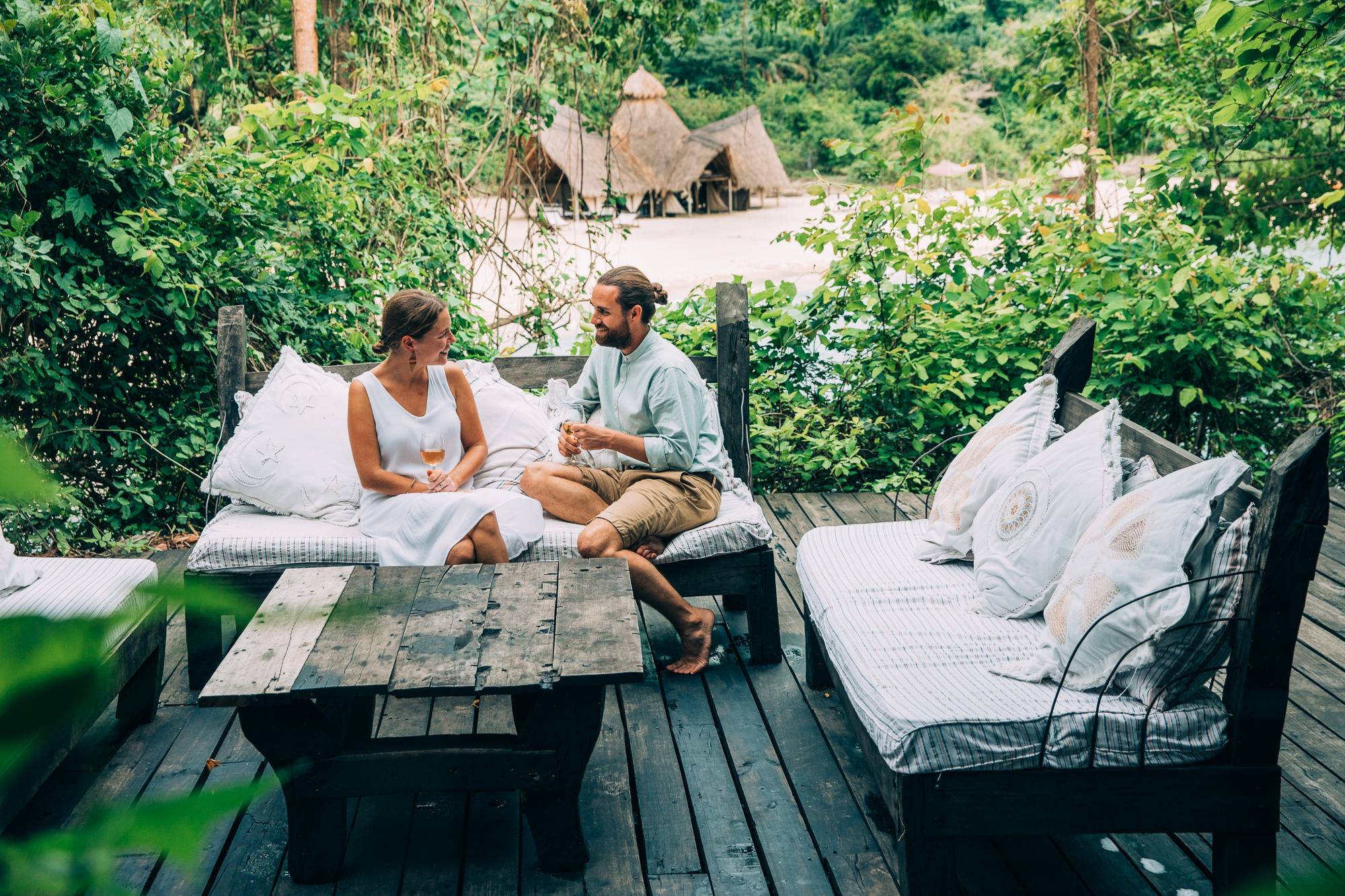 Situated on a pristine beach overlooking Lake Tanganyika's crystal clear waters inside the Mahale Mountains National Park, Greystoke Mahale is the epitome of rustic luxury. Life in the forest dominates proceedings here, especially chimpanzee tracking.
Greystoke Mahale is one of Africa's first sensational destinations for a honeymoon. After a morning of watching chimpanzees, your clients can spend some time sailing down the majestic waters of Lake Tanganyika on a rustic dhow in the afternoon. Later, they can enjoy their luxurious and private banda with plenty of high-end touches that will make their honeymoon stay more than comfortable.
A Wild Romance at Mahali Mzuri | Kenya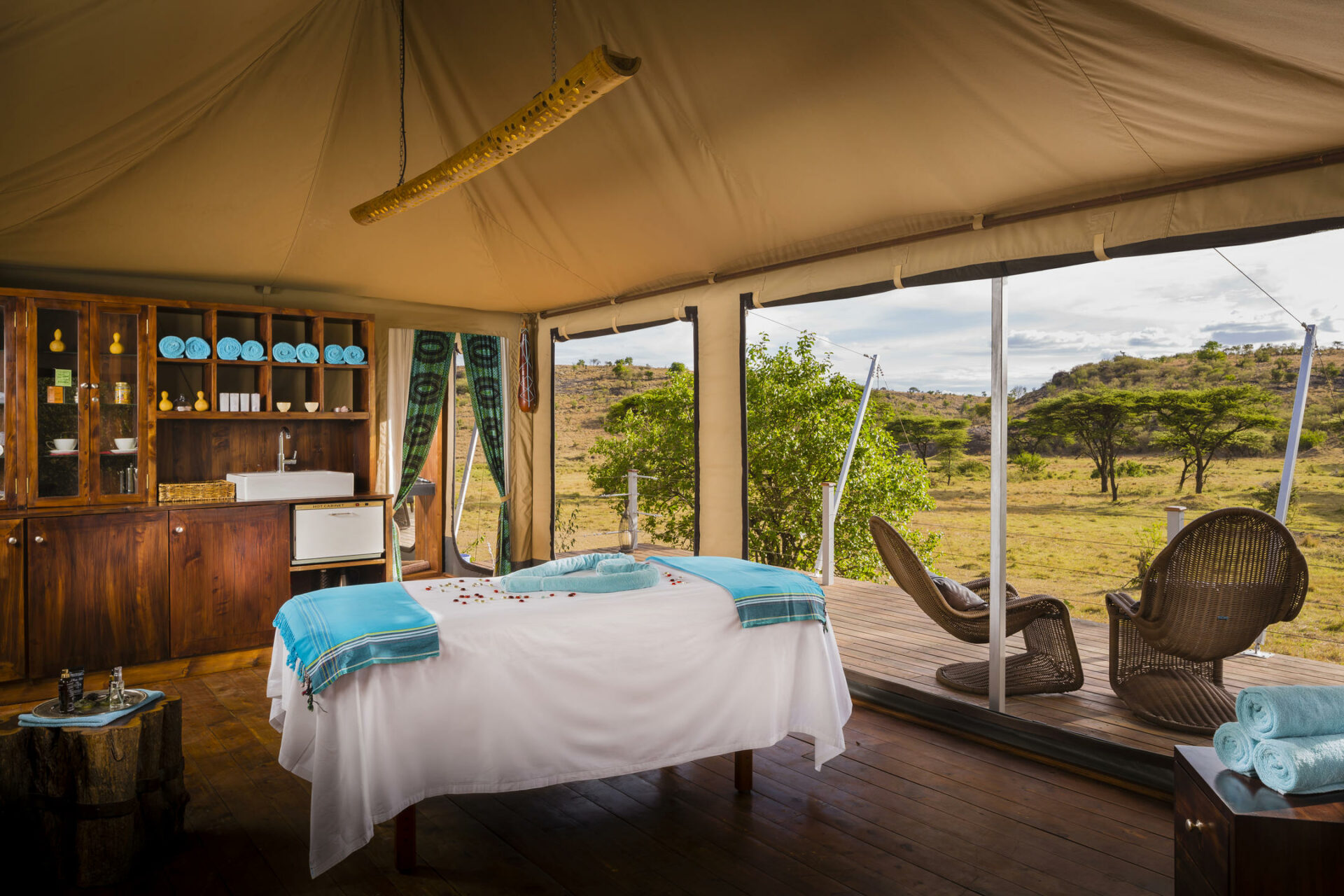 Mahali Mzuri means 'beautiful place' in Swahili, and we are sure your clients will agree. This 12-tented luxury safari camp is situated in the heart of the Maasai Mara ecosystem in the Kenyan bush and provides a front row seat to the annual Great Migration spectacle.
In between the riveting game drives and safari activities, relaxing in the main tent that features an open but cozy lounge with a fireplace will be a definite highlight. For an extra special honeymoon treat, your clients can indulge in a treatment at the Nasaro Spa. Located down near the valley floor, it yields a private, intimate setting in which your client and their partner can be pampered.
Aerial Adventures at Mwiba Lodge | Tanzania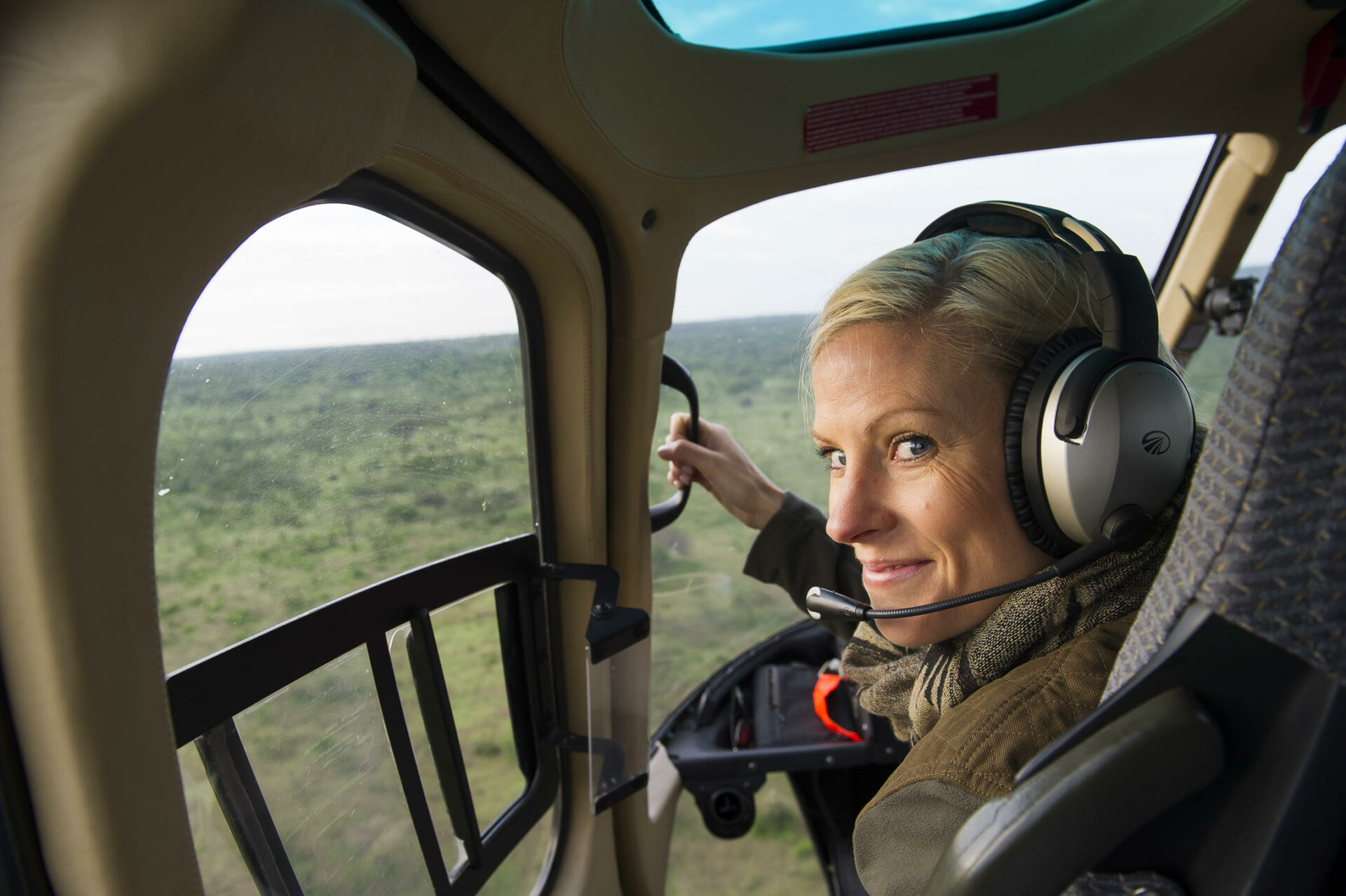 Mwiba Lodge is an unparalleled safari destination located on the southern edge of the Serengeti. One revels in true seclusion in this dreamy location set atop giant stone boulders and ancient coral trees overlooking a rocky gorge on the Arugusinyai River.
At Mwiba, the sky truly is the limit. Your clients can be treated to a breathtaking helicopter excursion that gives them the freedom to explore limitless acres of untouched wilderness, from glass-like lakes to the wide-open plains. This exhilarating aerial adventure is the honeymoon experience of a lifetime.
Barefoot luxury at The Island Pongwe | Zanzibar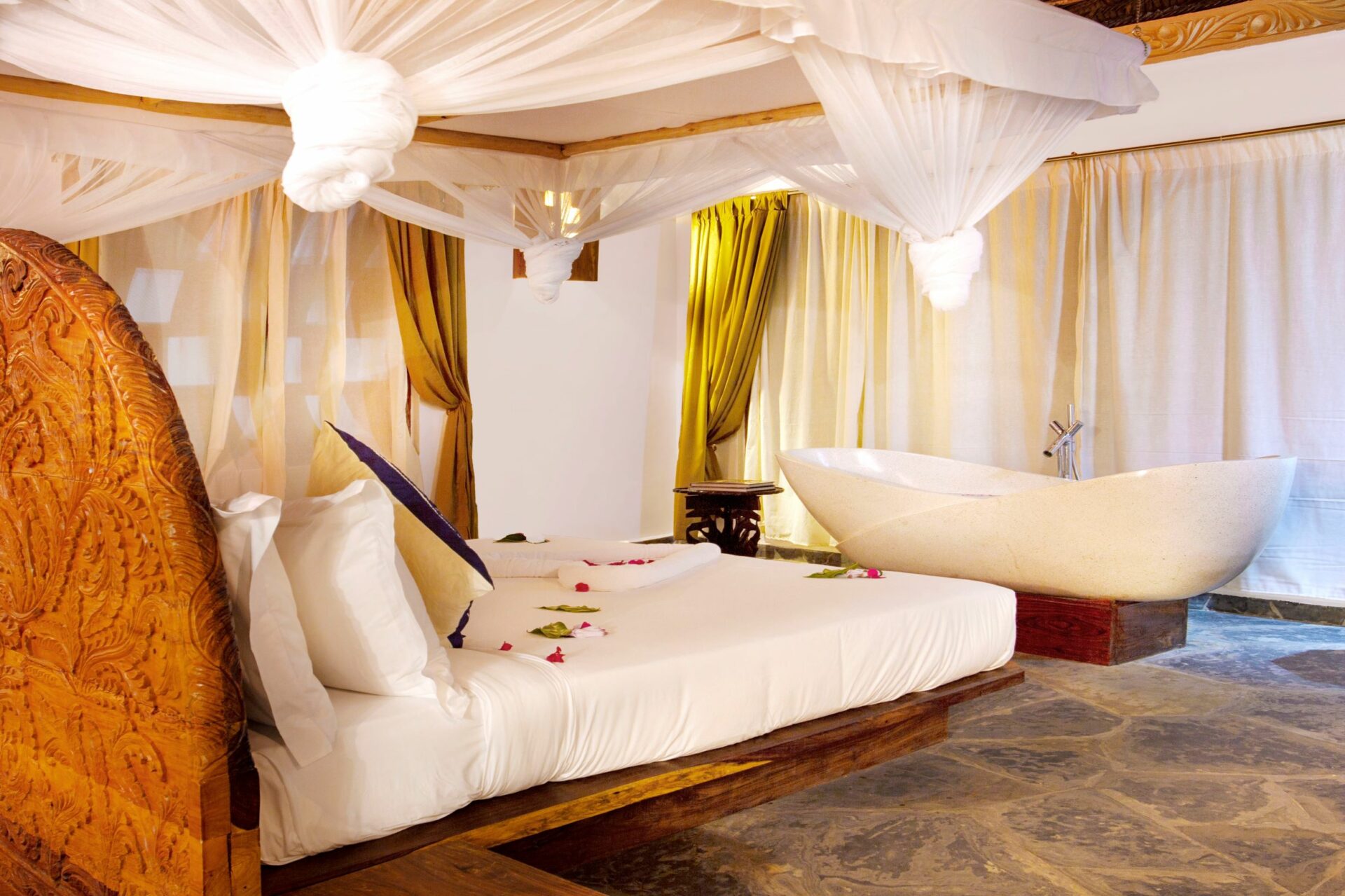 The Island Pongwe is "a place for real travelers." Surrounded by nature and the crystal-clear water of the Indian Ocean, the ambience is second to none. Your clients will be immersed in a gourmet culinary experience, with world-class personalized service in the most intimate location in Zanzibar.
The Island is an adult only lodge and is the perfect romantic escape. Whether nature lovers, food lovers or both, The Island Pongwe welcomes clients to indulge in an unconventional, yet unforgettable detox journey.
Kilimanjaro scenic flight with Ruka Africa | Tanzania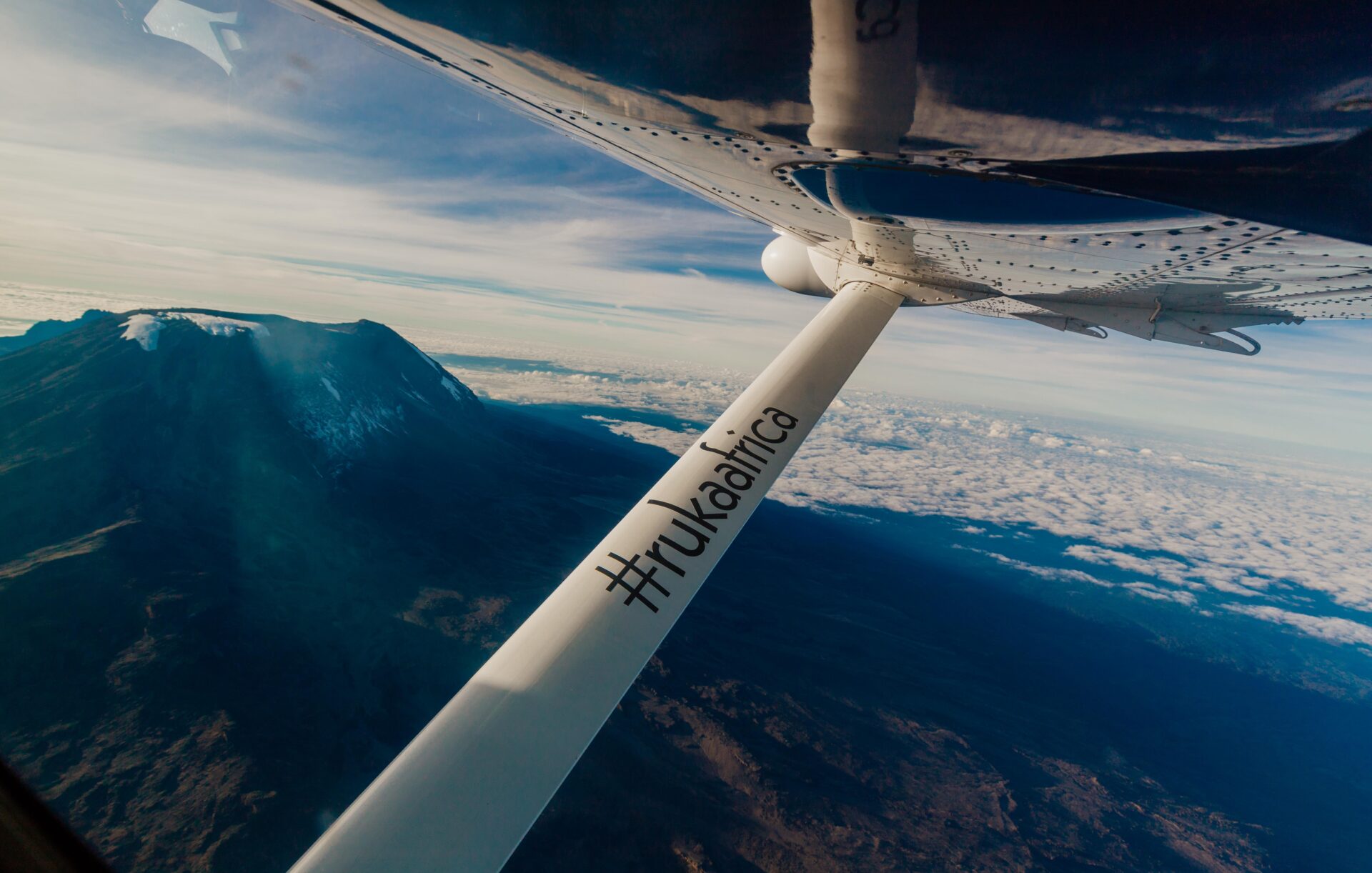 Ruka Africa is a Tanzanian aviation company that offers unique flying safaris over Mount Kilimanjaro. Those who are inspired by the elation and excitement of the African airspace will be left with truly unforgettable memories.
The 1 hour 50-minute scenic flight will take your clients over the volcanic peaks and colossal glaciers that formed well over 200,000 years ago. With minimal noise pollution, this really is a honeymoon experience to savor for those wishing to experience Mount Kilimanjaro, without the need to hike it.
Pride Rock picnic at Borana Lodge | Kenya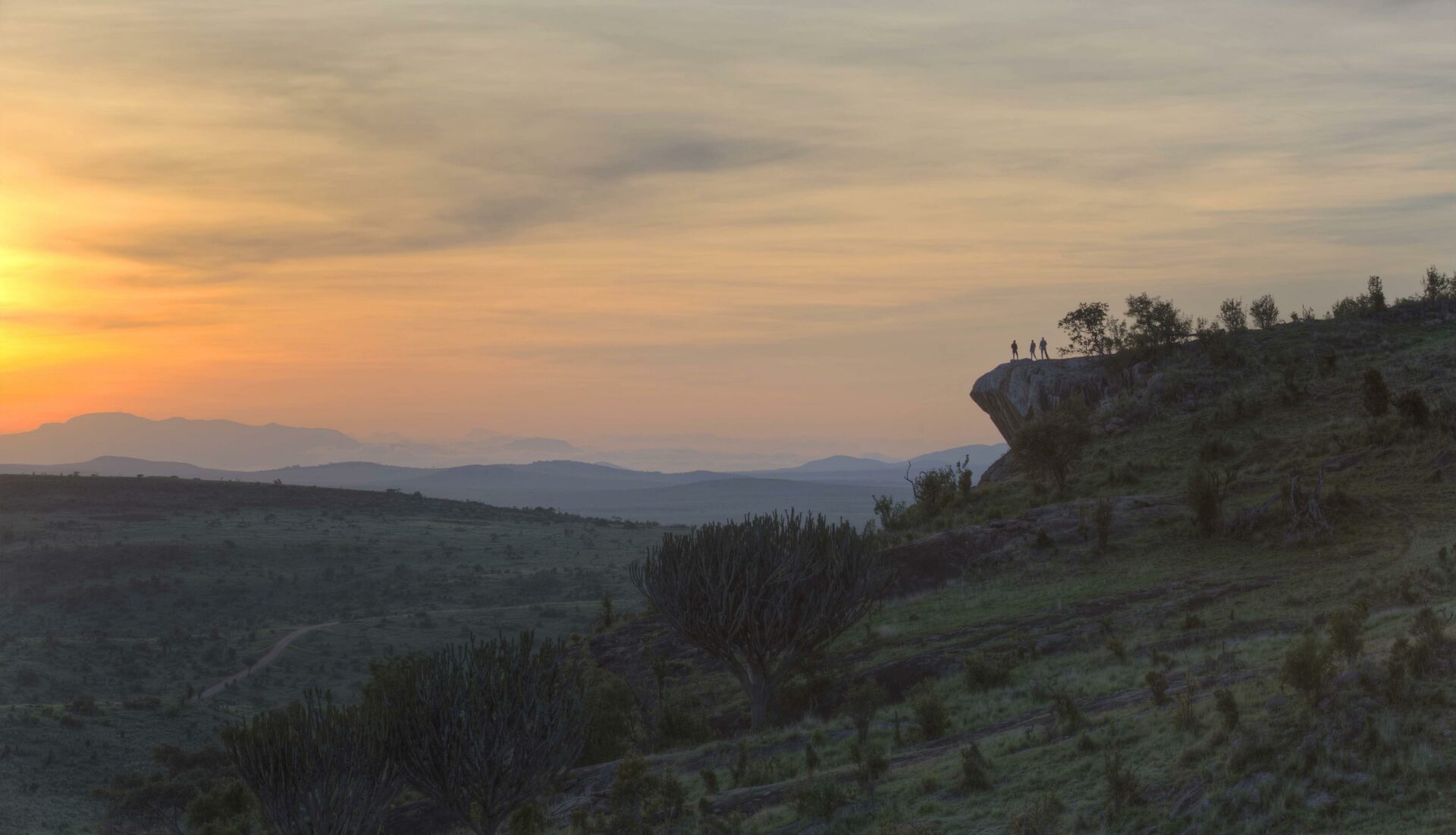 Borana Lodge is situated at the heart of Borana Conservancy, which is Kenya's newest and most successful rhino sanctuary. The lodge boasts spectacular views of Mount Kenya and is family friendly, yet romantic for honeymooners. A wide array of activities are on offer for the classical safari goer and resolute traveler.
Perhaps the biggest attraction at Borana Conservancy is Pride Rock, which played inspiration for Pride Rock in the Disney animated film, The Lion King. It is reachable by foot, vehicle, mountain bike or horseback and serves as a wonderful location to indulge in a romantic picnic while taking in either the sunrise or sunset.
Get in touch with one of our travel experts at Grand Africa Safaris today to include one of these romantic experiences in your client's itinerary to take their honeymoon in East Africa to a whole new level.