Before traveling to Tanzania, it's best to familiarize yourself with some useful travel tips to ensure your trip is safe and stress free.  Tanzania is one of the most extraordinary and biodiverse countries in Africa, with ecosystems ranging from Lake Tanganyika and the mighty Serengeti to Africa's highest mountain, Mount Kilimanjaro. Our expert team of East Africa officiandos have compiled a list of some frequently asked questions they get from travelers about to head off on an adventure into Tanzania. They cover some important and essential pre-entry and health requirements as well as some basic logistics to make your trip as seamless and enjoyable as possible. 
To ensure you've packed the essentials in terms of gear and travel accessories, your Grand Africa Safaris travel expert will provide you with a unique Safari Packing Guide to cover all your needs. 
The journey starts here…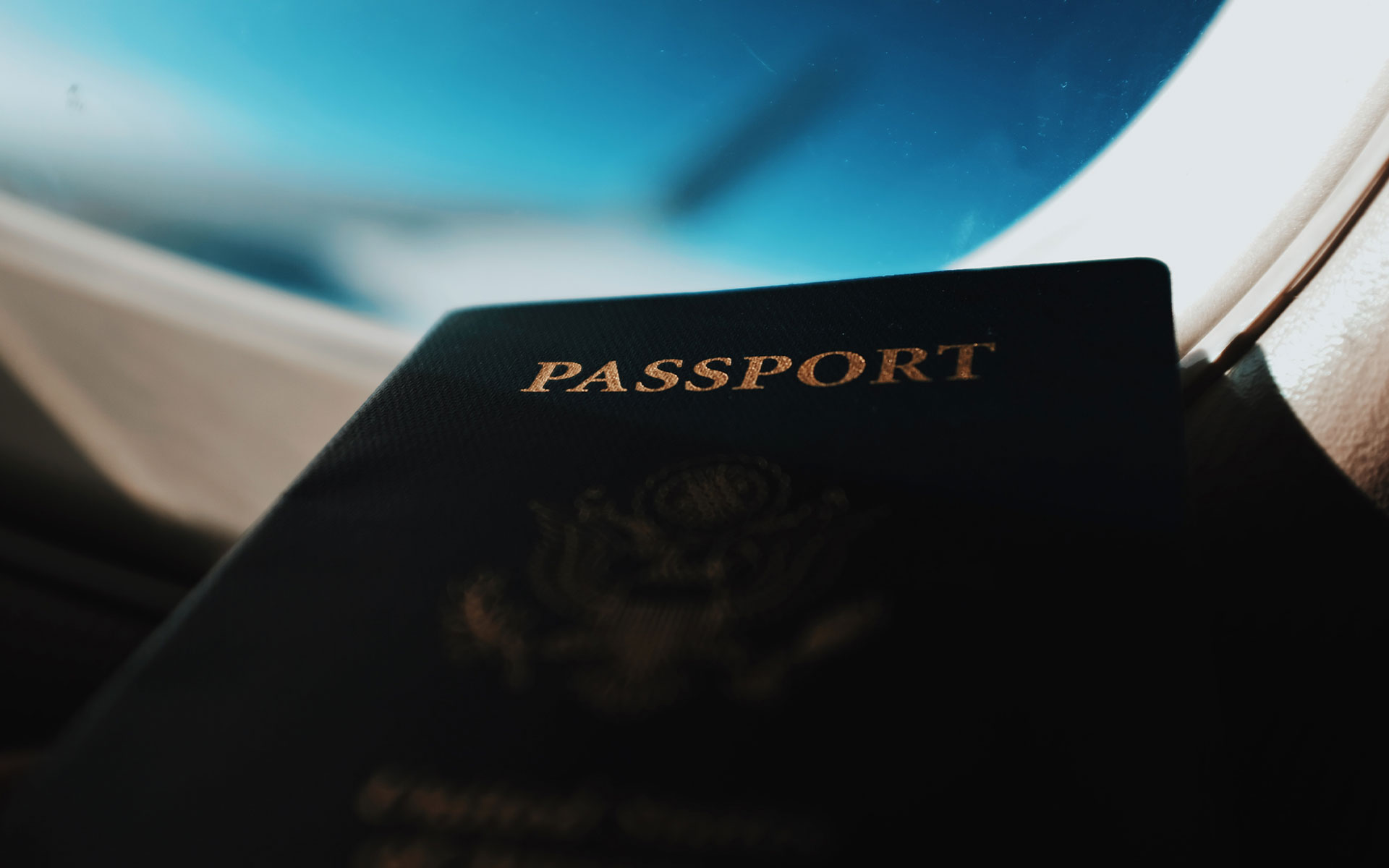 For tourism and leisure purposes, a single entry tourist visa is the most common requirement for entry into Tanzania. This applies for up to 150 countries across the globe. A single entry tourist visa can be obtained by eVisa (electronic visa application system) or on arrival in Tanzania. Payment is possible on arrival and is in cash (US currency). However, there can be long queues for this. We highly recommend the eVisa option prior to travel for a more seamless experience.

 

This is valid for stays of up to 30-days and for 90-days from the date of issue and costs 50 USD. Multiple-entry visas can also be obtained for up to 12-months and cost 100 USD.

 

There are currently 45 visa-exempt countries for stays up to 90 days:

 

Antigua and Barbuda, Bahamas, Bangladesh, Barbados, Belize, Benin, Botswana, British Virgin Islands, Burundi, Cayman Islands, Cook Islands, Dominica, Ecuador, Eswatini, Fiji, Gambia, Ghana, Grenada, Guinea, Haiti, Hong Kong, Indonesia, Jamaica, Kenya, Lesotho, Macao, Malawi, Malaysia, Mauritius, Micronesia, Montserrat, Mozambique, Namibia, Niue, Philippines, Rwanda, Saint Kitts and Nevis, St Lucia, Singapore, South Africa, St Vincent and the Grenadines, Uganda, Vanuatu, Zambia and Zimbabwe. 
Only 1 nationality, Iraq, must apply for a visa on arrival to enter Tanzania.
What documents do I need to prep before I go?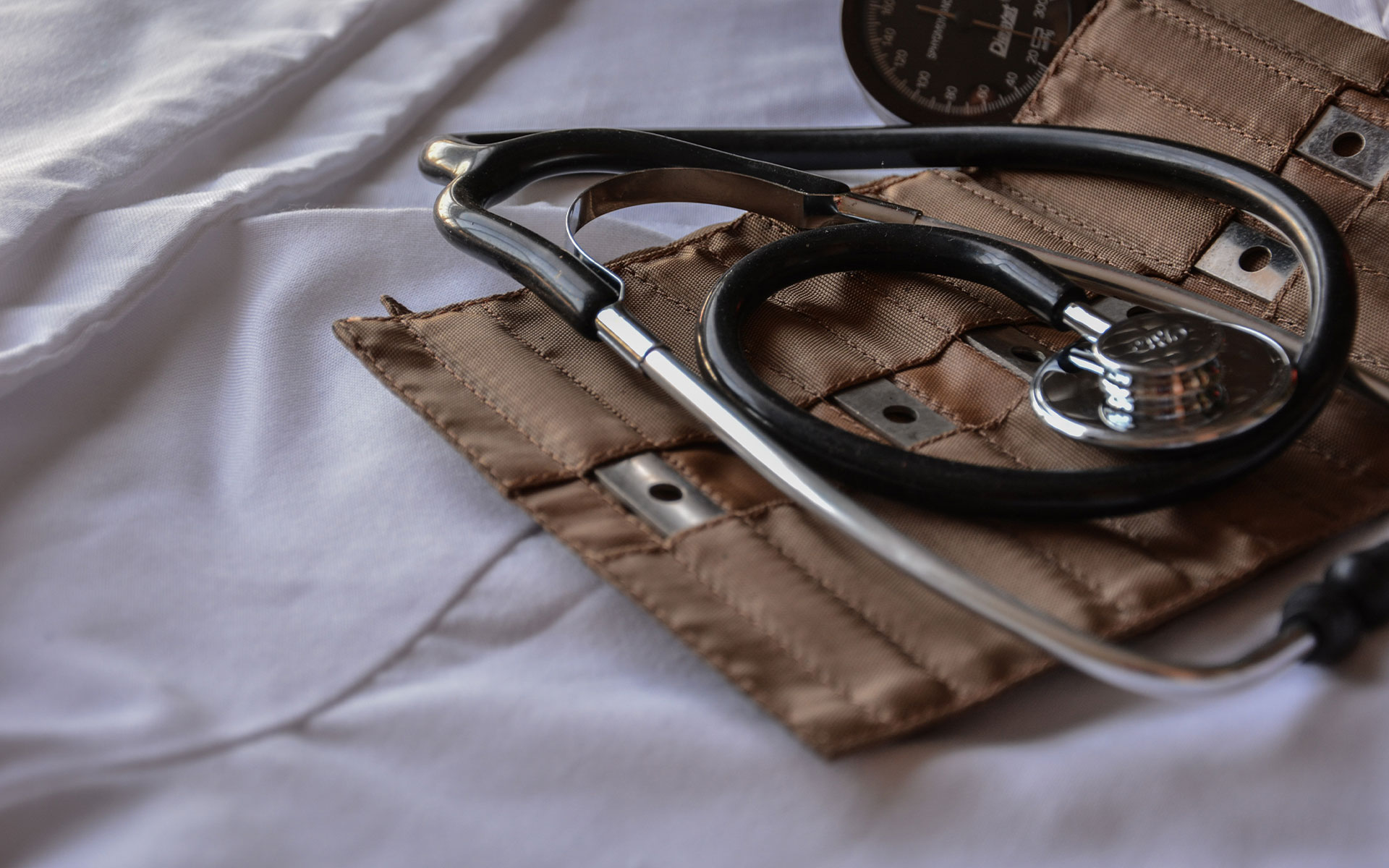 You will need a passport valid for a minimum of six months beyond visa issuance and/or date of entry.

 

Compulsory proof of Yellow fever vaccination is required for all passengers arriving from the following countries:

 

Angola, Argentina, Benin, Bolivia, Brazil, Burkina Faso, Burundi, Cameroon, Central African Republic, Chad, Colombia, Republic of the Congo, Democratic Republic of the Congo, Côte d'Ivoire, Ecuador, Equatorial Guinea, Ethiopia, French Guiana, Gabon, Gambia, Ghana, Guinea, Guinea-Bissau, Guyana, Kenya, Liberia, Mali, Mauritania, Niger, Nigeria, Panama, Paraguay, Peru, Rwanda, Senegal, Sierra Leone, South Sudan, Sudan, Suriname, Togo, Trinidad and Tobago, Uganda, Venezuela, Zambia.

 

Individuals arriving from any country listed above who intend to spend more than 12 hours in transit through Tanzania, or leave the immediate area of the airport, must be in possession of a valid Yellow Fever Certificate.

 

A negative COVID-19 test certificate upon arrival is required, taken in the 72 hours before your arrival.

 

Check your current health insurance policy and obtain comprehensive travel insurance before you leave. Your policy needs to cover all overseas medical costs. Your Grand Africa Safaris travel expert can assist you with this.
How will I get around on my Tanzania Safari?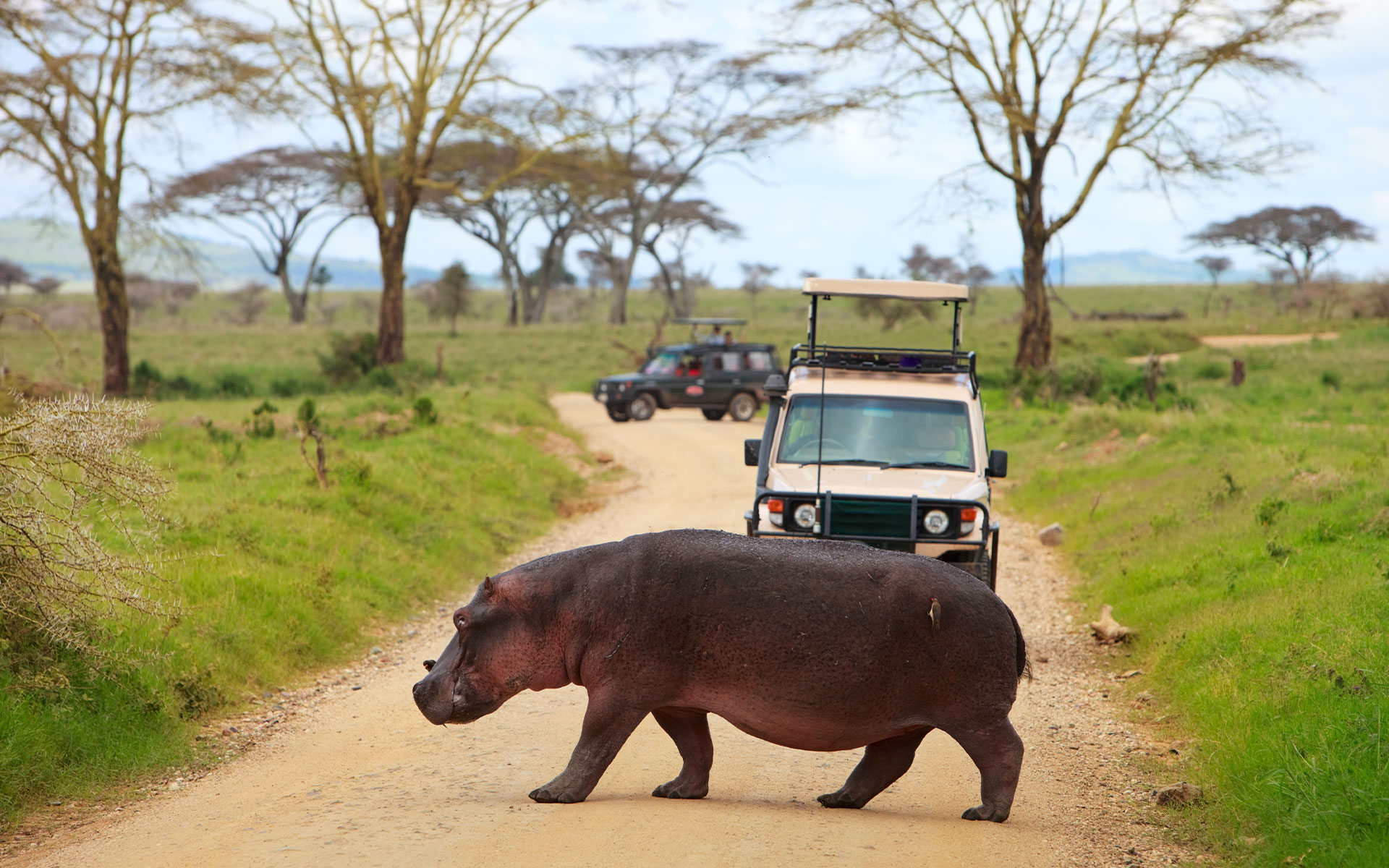 The international airports are Kilimanjaro International Airport for a safari journey in northern Tanzania and Julius Nyerere International Airport in Dar es Salaam, for southern and western Tanzania.

 

While in Tanzania you will be well looked after by our team on the ground, headed up by Charles Mwanisawa. We have our own fleet of luxury 4×4 vehicles with air-conditioning, 4G Wi-fi dongles and charging points. A fully stocked fridge with mineral water and soft drinks for the duration of your road transportation with Grand Africa Safaris will be provided.

 

To experience the beauty of the wild Tanzanian landscapes from above, and to access certain camps in the parks, scheduled or private light aircraft flights will be arranged for you. You will either fly straight into private airstrips at the camps themselves, or be transferred to the local airstrips on safari vehicles. Light aircraft flights can save you a lot of time when moving between different locations within Tanzania.

 

For travel to Zanzibar you will use the Abeid Amani Karume International Airport, formerly known as Zanzibar International Airport, located 5km \ 3 miles south of the city. You can also fly into Dar es Salaam and catch a regional flight to the archipelago of Zanzibar. Flying time is just 25 minutes.
What currency will I need to have on hand while traveling in Tanzania?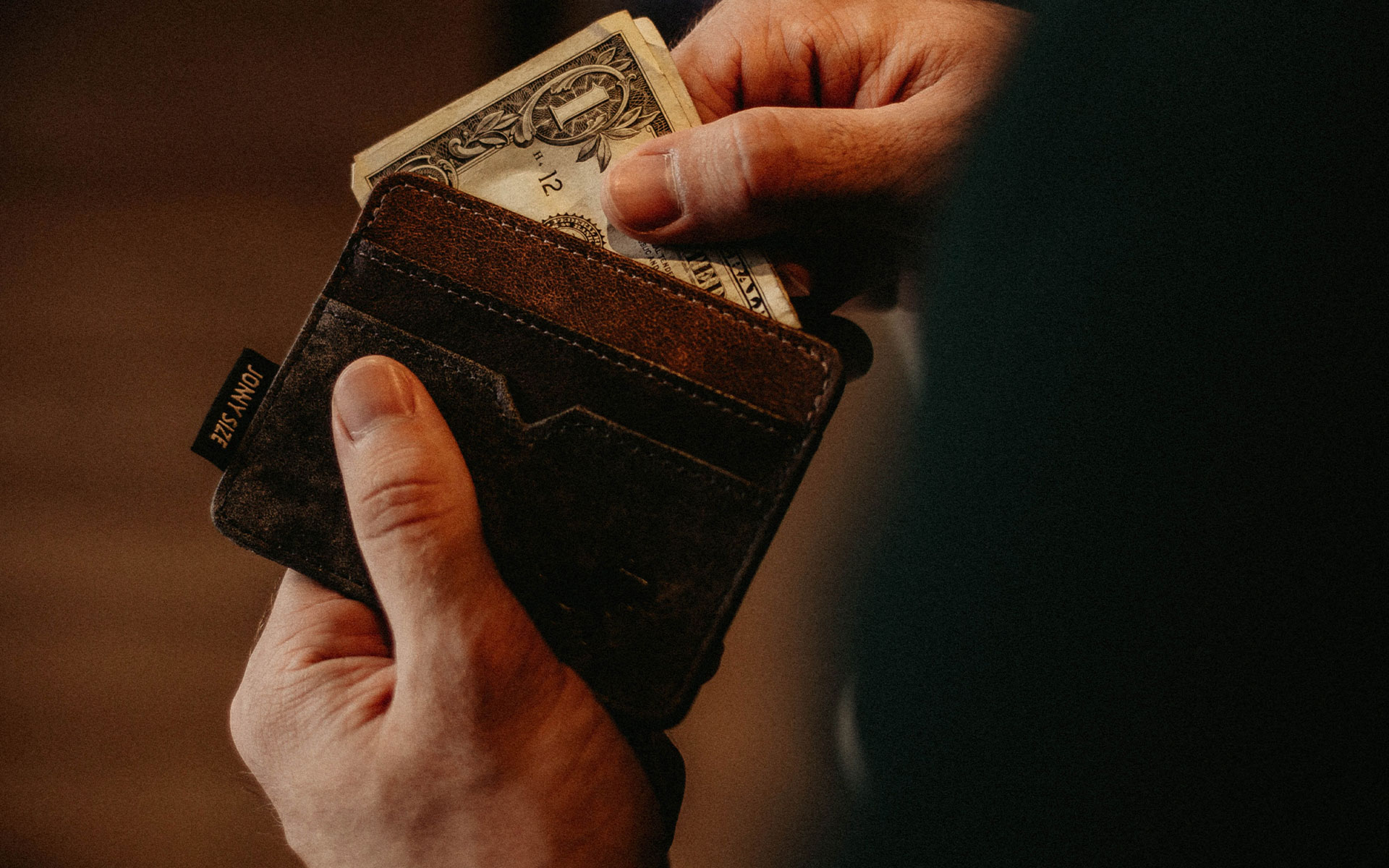 The Tanzanian currency is the Tanzanian Shilling (TZS) and Swahili for cents. However, the best currency to take to Tanzania is the US Dollar which is widely accepted at all camps, lodges and hotels. British pounds and Euros are less widely accepted, but some lodges and camps do make exceptions. Try to carry bills that are relatively new and not older than 10 years. Almost every currency exchange desk in Tanzania will accept the USD.

 

While on safari,  US Dollars can be used for paying for extras. However if shopping in the local markets or dining in local restaurants, you may use Tanzanian Shilling which are more convenient for smaller purchases.

 

Bring cash with you on safari, as ATM's in smaller villages are rare. If you do not want to carry large amounts of cash, we advise you to bring a credit card
When should I visit Tanzania?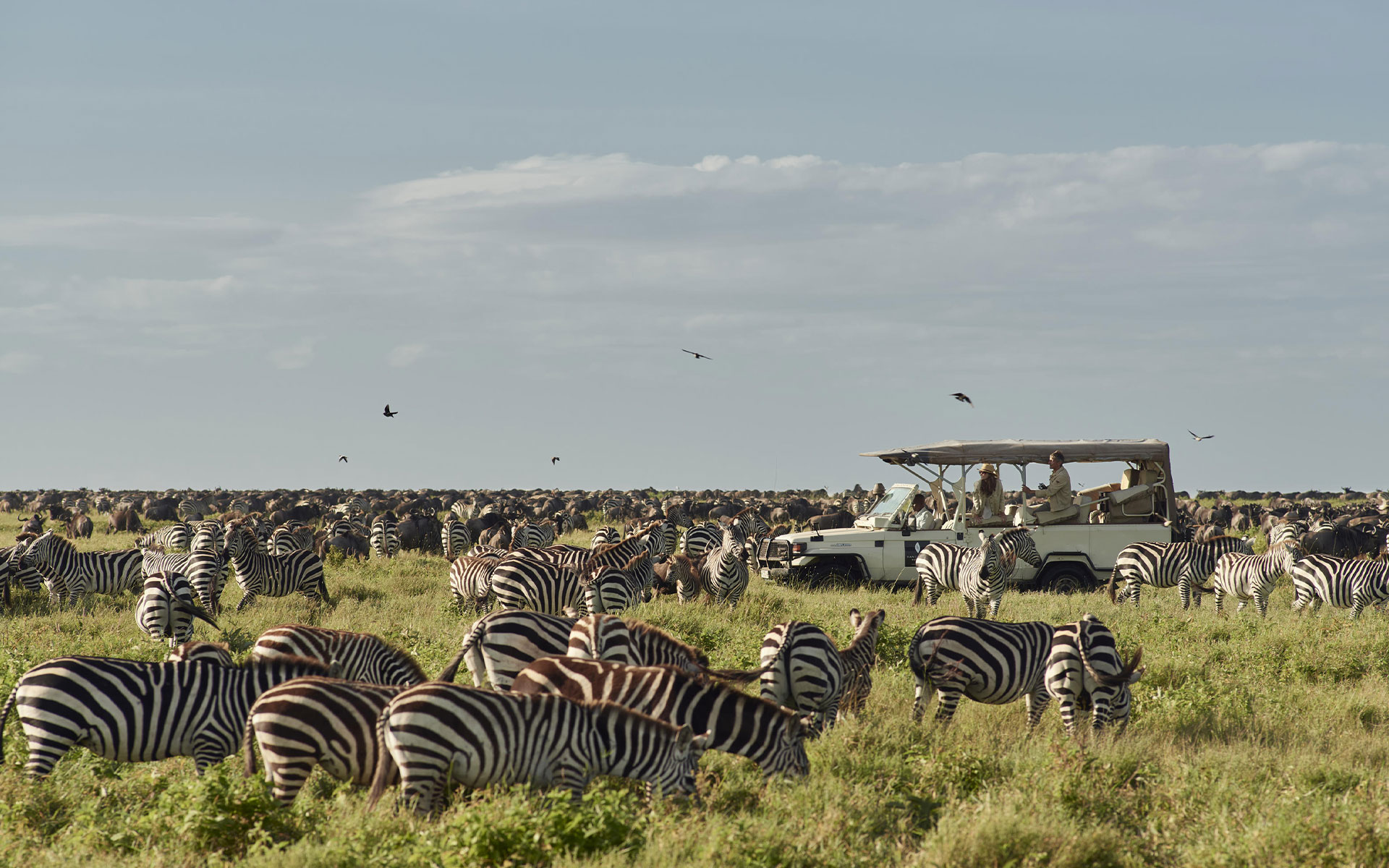 Travelers usually plan their trips around the action-packed river crossings and circuit of The Great Wildebeest Migration. The best time for game viewing in the Serengeti National Park is during this time from June to October, which is also considered the dry season.

 

January to March is also a good time to visit the Serengeti, as this is calving season when approximately 80% of female wildebeest and zebra give birth over a period of a few weeks. February is the peak of calving month.

 

To visit Lake Manyara National Park we recommend November to June due to the prevalence of birds and the high waters in the lake. For better wildlife viewing, visiting in the dry season, July to October, is best. The best time to visit to witness the majestic flocks of thousands of pink flamingos on the shoreline is from November to April.

 
Visiting the tropical island of Zanzibar during the drier months is the most popular option and this generally occurs between July and October. However, the island is considered a fantastic year-round destination with balmy temperatures reaching between 28 degrees celsius | 82 fahrenheit and 34 degrees celsius | 93 fahrenheit throughout the year. March, April and May are known for their cooling afternoon tropical thunderstorms.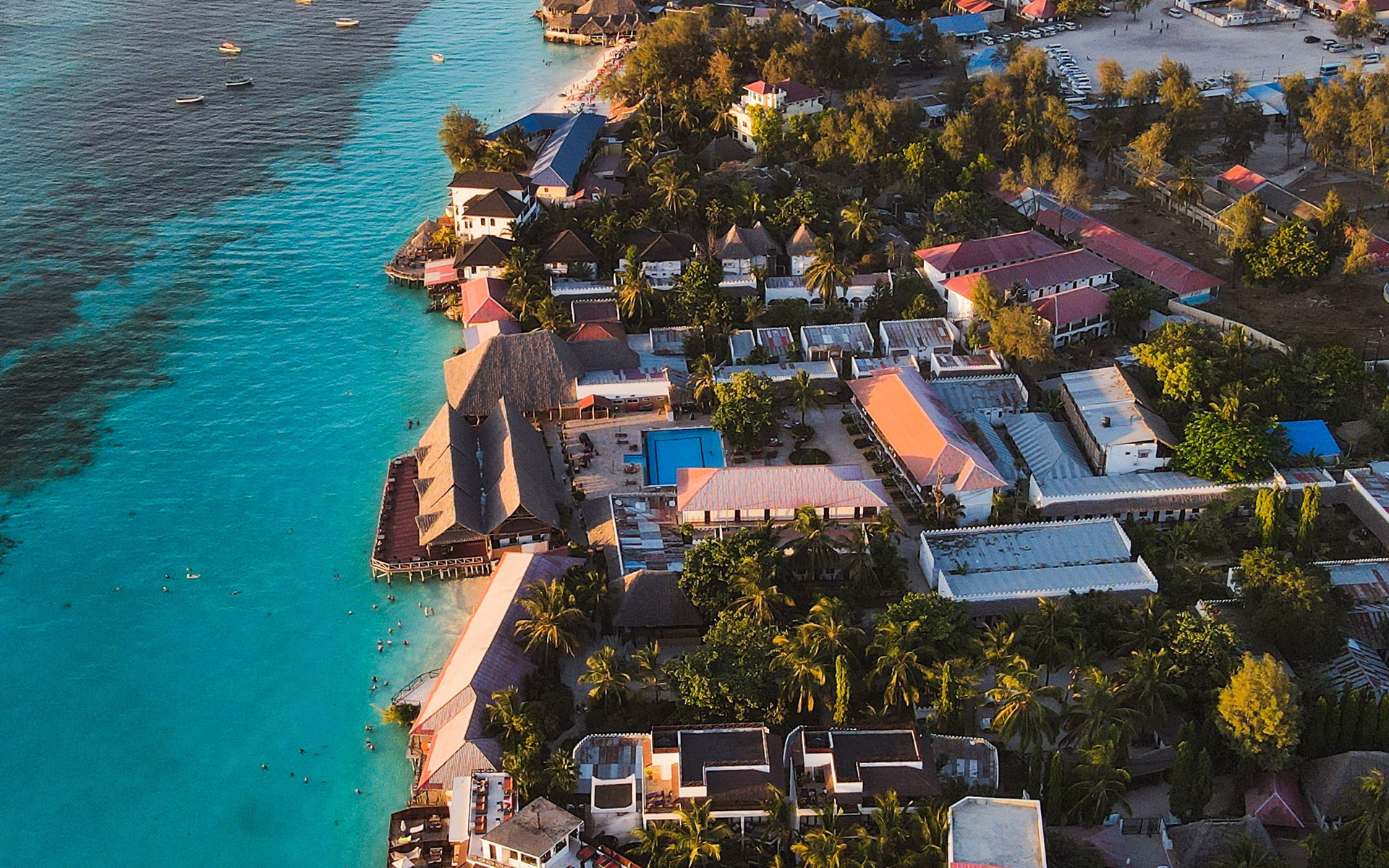 Like any travel destination it's important to be aware of your surroundings. Tanzania is, however, known to be one of Africa's safest countries for travelers. The local citizens are incredibly friendly and will go out of their way to help you. Female solo travelers will have no issues traveling around the country. It is advisable however, as with anywhere, to avoid isolated areas, especially isolated stretches of beaches, and traveling alone at night.

In Zanzibar, it is advisable to take precaution around the port areas at night.
Get in touch with our team at Grand Africa Safaris for more information, or if you are interested in booking an unforgettable safari to the wildlife mecca of Tanzania.