Top Recommended Family Safaris
Written by Daniel Koopowitz
East Africa is a treasure chest of adventure and learning. With almost year-round sunshine, it makes for the perfect family vacation destination. Designed for families with children wanting to experience the spectacle of the African bush together, a family safari in East Africa can be one of the most rewarding experiences. Discovering the wildlife in Africa while learning about the importance of conservation can be an astonishing experience for anyone, let alone children.
If your client is interested in embarking on a family safari, it is important to ensure that the right properties are selected, preferably with activities tailored for the little ones. Our team at Grand Africa Safaris have hand-picked an impressive portfolio of properties to suit all unique needs and interests – including those that cater for children.
At these select lodges, children will be entertained by the many eco-focused activities on offer. These range from learning how to track animals and engage safely with wildlife, to creating fun arts and crafts based on their safari experiences and learning more about the surrounding ecosystem. These lodges also offer an abundance of activities that the whole family can enjoy, such as Maasai warrior campfire stories and guided nature walks.
Read on for our list of top recommended lodges for a life-changing family safari in East Africa.
Lemala Kuria Hills | Tanzania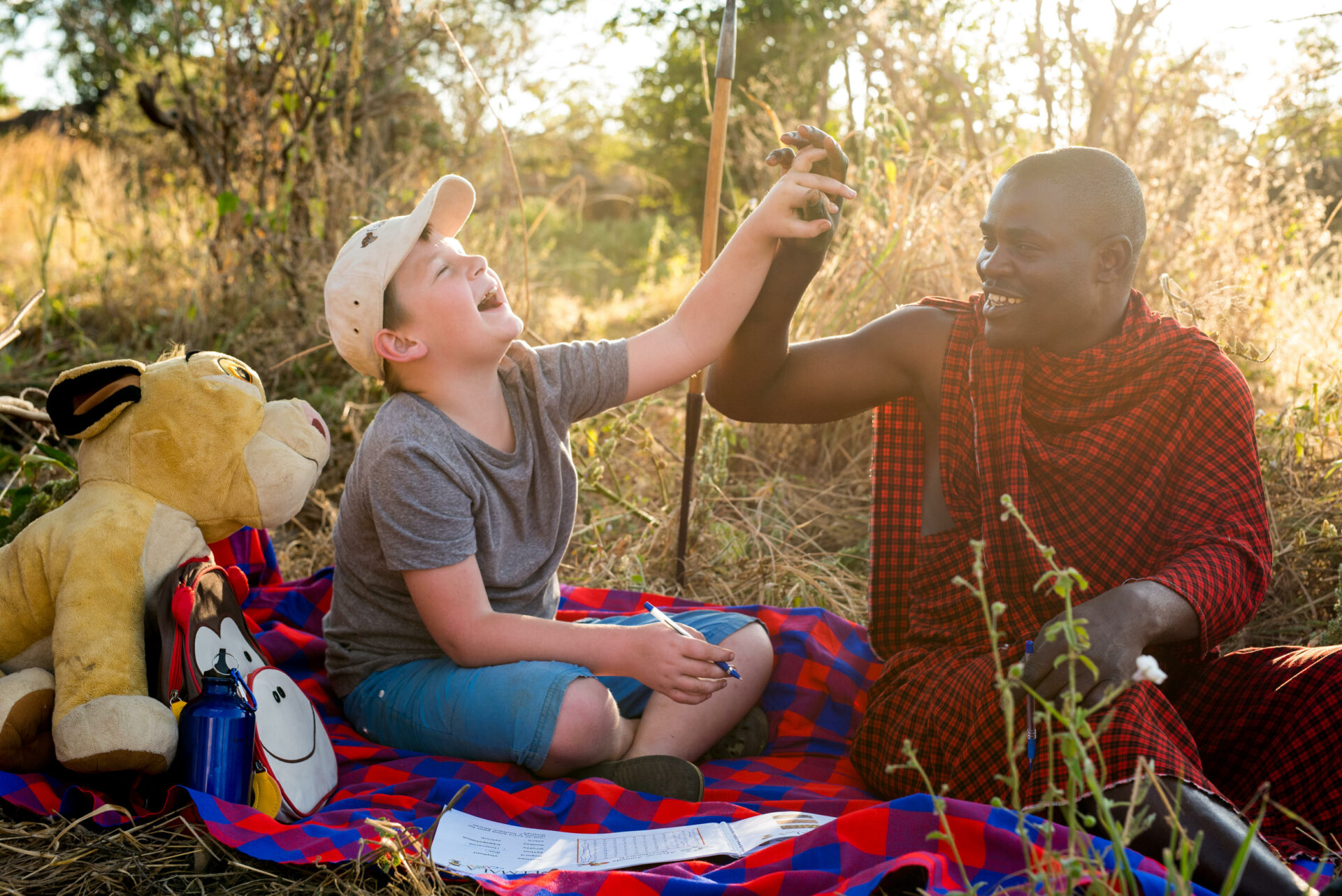 Lemala Kuria Hills is a family-friendly lodge tucked away in the Wogakuria Hills of the Northern Serengeti, within close proximity to the famous Mara River. It is easily accessible from Kogatende airstrip, which is a 45-minute drive from the camp. This area gives guests front row seats to the world-famous wildebeest migration between the months of July and October.
The camp features 15 spacious tented suites (10 double tents and five family tents) that are dotted between the granite boulders and kopjes that make up the area – ensuring maximum privacy and, of course, spectacular views. Each suite has a private plunge pool, as well as an en-suite bathroom with flush toilet, hot shower, freestanding bathtub plus an incredible outdoor shower.
Lemala Kuria Hills welcomes children of all ages. For kids under 12 years old, Lemala has an engaging 'Cubs Club'. The programme offers a wide range of engaging and educational activities including learning how to identify Africa's mammals and birds, tracking and spoor identification techniques, walking with the Maasai warriors and even joining the chefs in the kitchen.
Nimali Tarangire | Tanzania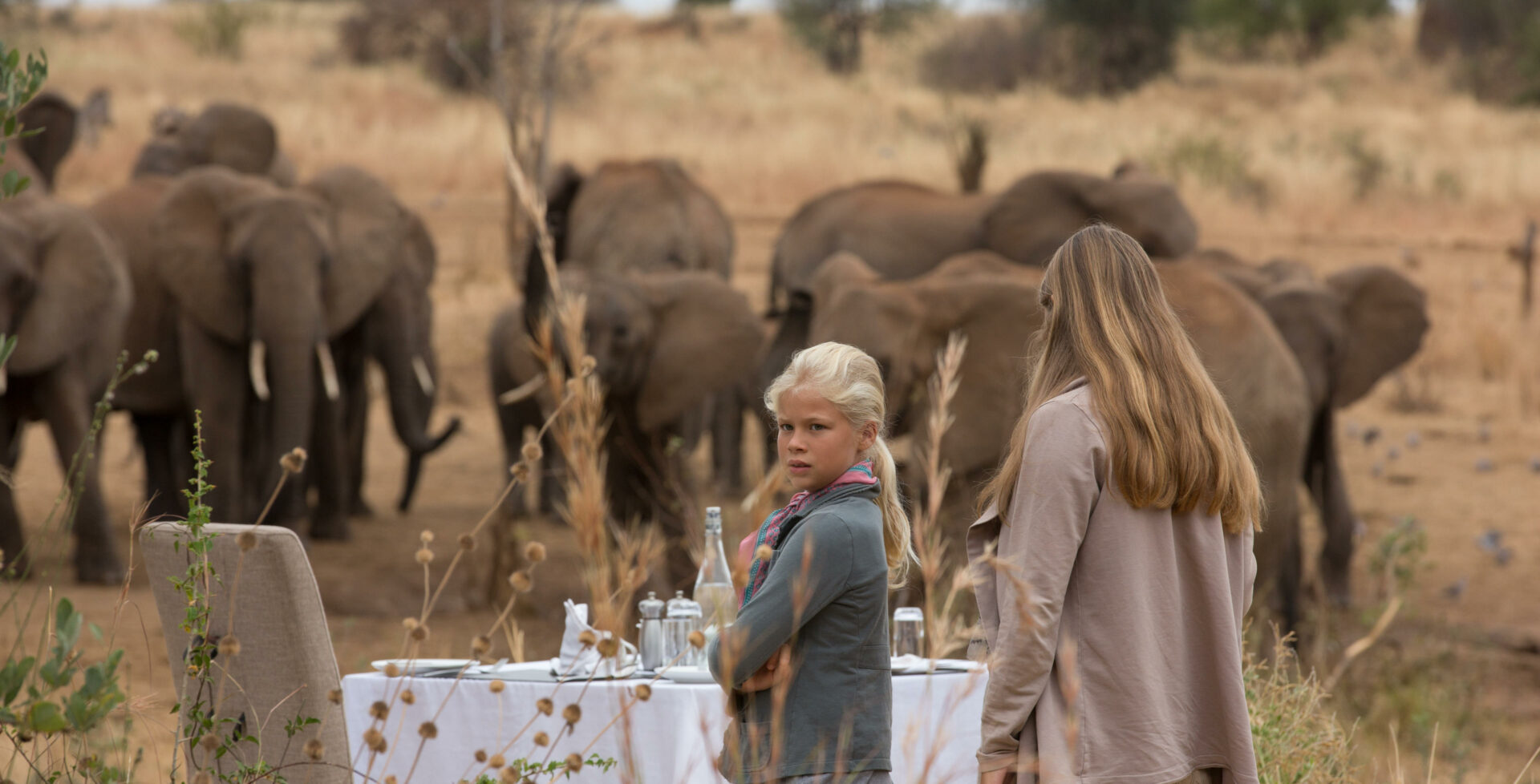 Situated alongside a riverbed and well hidden amongst acacia and baobab trees, Nimali Tarangire is a tented camp located in a private concession on the eastern boundary of the Tarangire National Park and is only closed during April and May. The camp is only two and a half hours from the city of Arusha and is the perfect starting point for the northern Tanzania safari circuit.
Every effort is made to ensure that guests feel at home and have a remarkably bespoke Tanzanian safari experience. All 10 suites have a private deck overlooking the riverbed and are comfortably furnished. Accommodation here is well suited for families. Each family suite comprises two tents with private bathrooms and only the family suites have private plunge pools.
Children of all ages are welcome at Nimali Tarangire. They offer a wide selection of children's activities to ensure their involvement with nature and its surroundings. These activities include guided nature walks to identify animal tracks, droppings, insects, birds and more.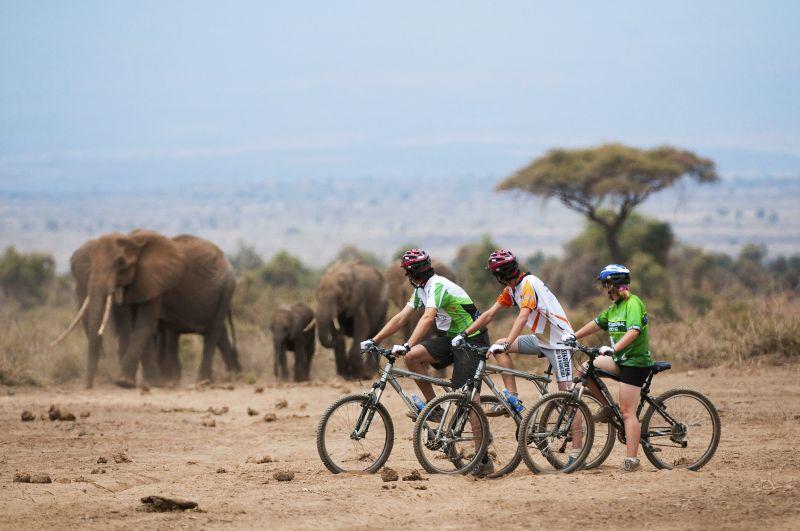 Ol Donyo Lodge is located on 274,000 acres of pristine, private land bordering Chyulu Hills National Park. This game-rich region is wedged between Amboseli and Kenya's Tsavo East parks and lies on the foothills of the great Mount Kilimanjaro. It is considered to be one of Kenya's most prized safari destinations.
Quietly observing wild game that gathers around the waterhole from their unique log-pile hide is an unforgettable experience. The waterhole attracts fringe-eared oryx, giraffe, warthog, large cats and even Africa's largest tusked elephants. However, it's perhaps Ol Donyo's offering of thrilling safari activities, including fly-camping horseback safaris, helicopter flips and biking, that make it a superb family safari destination.
Apart from a Kids Club, Ol Donyo Lodge also offers a Young Explorers Program. This program is designed to enhance both a child and family's overall safari experience. Themes of conservation and culture form the basis of every activity, with the intention of giving children tangible examples and memories to take back to their friend group. Activities on offer include bush survival skills, creating fire using traditional Maasai techniques and watercolor painting.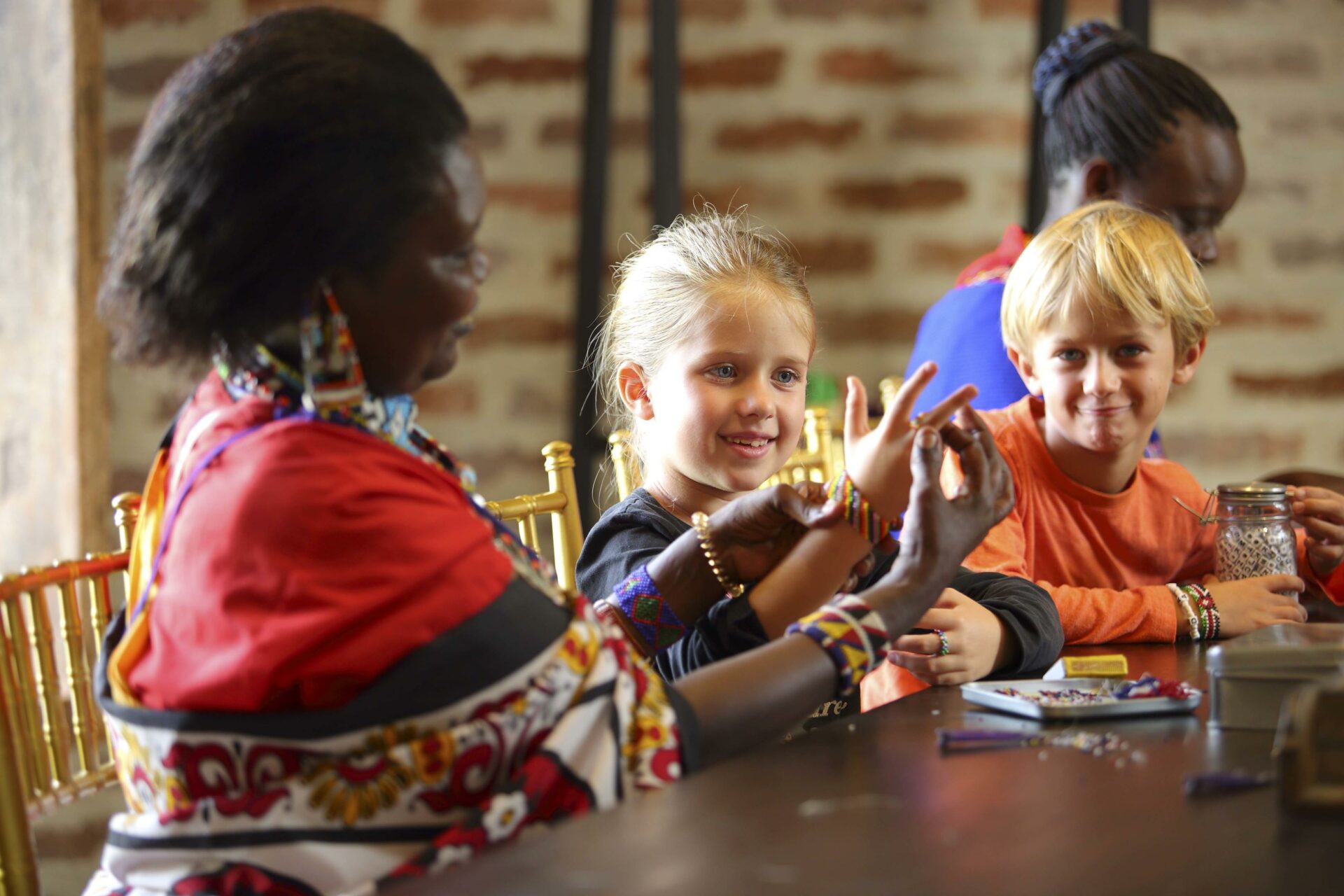 Angama Mara is located high above the floor of Africa's Great Rift Valley. Offset perfectly on the rim, the property is an incredible owner-run safari lodge that overlooks the world famous Maasai Mara Game Reserve. With some of the most spectacular views and ultimate experiences of any lodge in Africa, you can't help but take the whole family with you during your stay.
Guests have the privilege of choosing between two intimate camps of just fifteen tented suites each. With easy access to the Mara below, your family's tailor-made safari days will be nothing short of extraordinary. Angama Mara welcomes children aged six and older in Peak Season and children of all ages during Standard Season, and they take pride in connecting children to the world's magnificent wild places.
The team at Angama Mara believe that a stay here is a life changing family holiday – not only encountering the wildlife but also meeting the people who call Africa home. They go above and beyond to keep young guests busy and happy and give their parents some well-earned rest too. They relish the opportunity to look after children and have an abundance of fun activities that young guests can enjoy such as fishing, frogging and tadpolling in the dam, beading with the Maasai ladies in the Angama Mara craft studio and stargazing with toasted marshmallows and s'mores at night, to name a few.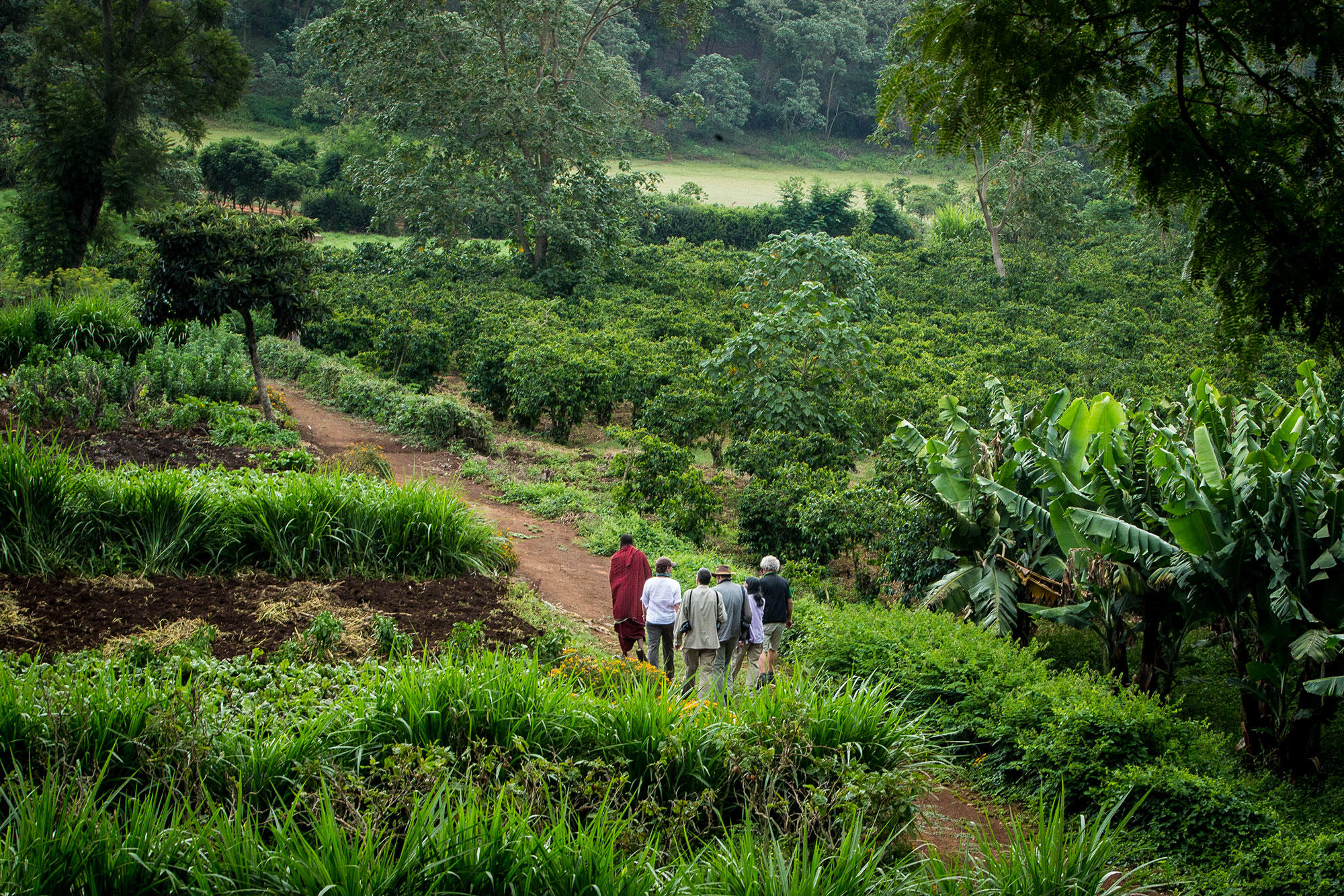 Discover a flourishing paradise on the forested outer slopes of the Ngorongoro Crater at Gibb's Farm. With extensive views of the Great Rift Valley, the farm is ideally located along the main safari route from Arusha to the Tarangire, Lake Manyara and Lake Eyasi national parks. With the Ngorongoro Crater and the Serengeti to the north, Gibb's Farm's truly special location makes for the perfect stop on any family safari journey.
An excellent retreat for all types of families, Gibb's Farm offers two family houses or the choice to combine garden cottages for extended family stays. The cottages can be used in combination for family stays, with each being ensuite with a living area and terrace. Their twin cottages sleep up to two adults and three children, while their double cottages sleep up to two adults and one child.
Gibb's Farm is home to a host of activities that the whole family can enjoy. From collecting eggs to milking cows, painting with the resident artist or exploring the coffee fields. Parents can take the time to relax while the farm naturally entertains the children with complete freedom to traverse 32 acres of safe, lush land. A definite highlight for children is the food. Chef's at the farm create deliciously nutritious meals, which will give them the energy to keep exploring during their time there and they won't be disappointed with the deluge of muffins, cakes and pastries on offer during afternoon tea.
Get in touch with one of our travel experts at Grand Africa Safaris today to include one of these family safari experiences in your client's itinerary to leave them with memories for a lifetime.