The Unique Wildlife of Tanzania
Tanzania is an East African country blessed with an abundance of natural beauty and one of the most exceptional ecosystems on the continent. The wildlife in Tanzania is unique and diverse and extraordinary animal sightings are guaranteed to deliver you a lifetime of bragging rights. Sightings of the Big Five – lion, leopard, rhino, elephant and buffalo – are a classic achievement on safari. However, witnessing some of the more unique wildlife in Tanzania, whether on land or in the ocean, will take your safari experience to a whole new level.
The journey starts here.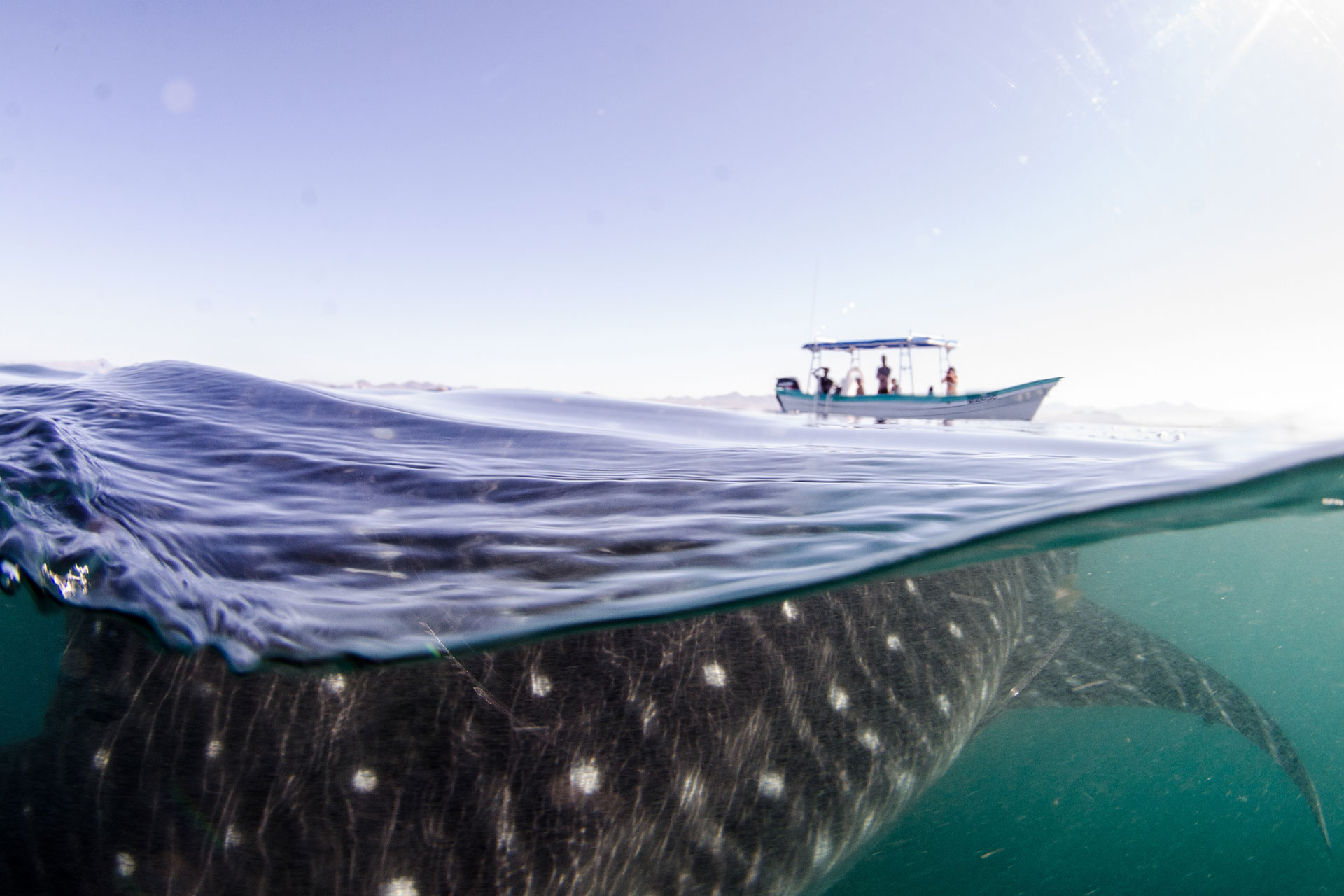 The whale shark is a polka-dotted filter-feeding carpet shark that, contrary to its name, is not in fact a whale. Though this enormous shark – capable of reaching maximum lengths of around 59 feet (18 metres) – is the world's largest fish, it is extremely docile and not aggressive towards people. Located just off the coast of Mafia Island in Tanzania, lies the 7km reef known as the Mnemba Atoll – a conservation success story and one of the best places to spot and snorkel with whale sharks. The best time to spot them in the area is from September to December when the north monsoon wind pushes the plankton-rich surface layer of the sea towards the island, attracting these gentle giants to its waters. An encounter with this incredible animal will undoubtedly  ensure your client has long-lasting memories of a beach holiday in Tanzania.  Snorkelling with whale sharks is highly recommended for honeymoon getaways as an add on to a safari in Tanzania. 
Recommended lodges: 
Thanda Island Lodge

Mafia Island Lodge
Leopards lazing in treetops is a pretty regular sight on a safari. However, witnessing a lion can quickly and nimbly scale a tree is a truly unusual sight to behold. The rather elusive tree-climbing lions of Tanzania can be spotted mostly around the Tarangire National Park and Lake Manyara Park, located in the south of the country. These rare big cats that have adapted to this unusual behaviour are thought to climb trees to escape the heat on the ground and lessen the probability of pesky insect bites. Another theory from animal behaviorists is that these evolved lions might have a better vantage point to observe potential prey on the ground. Considering there have only been two documented populations of tree-climbing lions to date on the entire planet, spotting these majestic beasts in the tops of trees is a truly spectacular safari experience.
Recommended lodges:
Lemala Mpingo Ridge Lodge, Tarangire National Park

Tarangire Treetops by Elewana, Tarangire National Park

Chem Chem Lodge, Tarangire National Park

Lake Manyara Tree Lodge, Lake Manyara National Park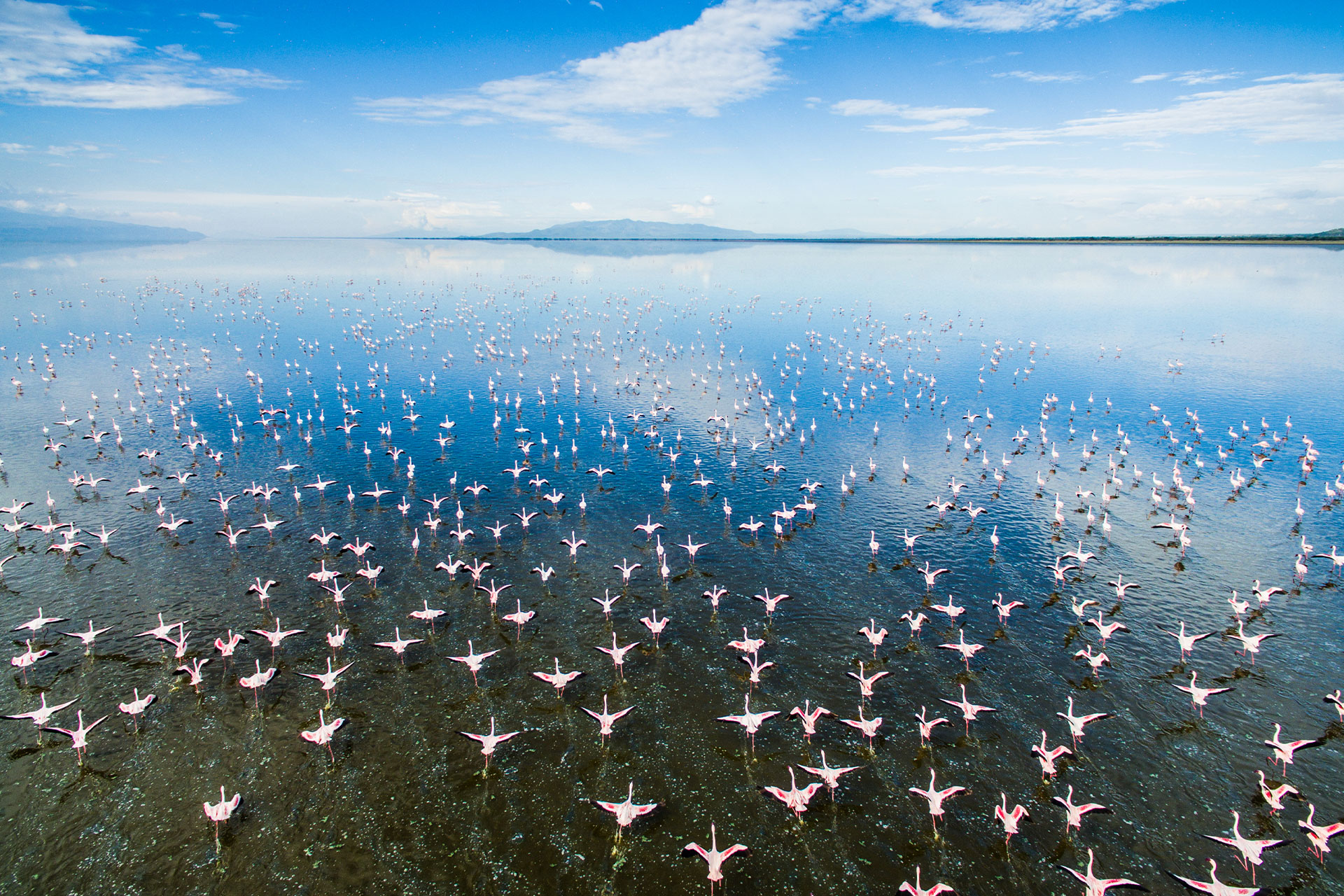 While Lake Manyara National Park may be famous for its rare adapted tree-climbing lions, it also comprises one of the largest soda lakes in Tanzania, attracting millions of pink flamingos to its shores. Pink-hued lesser and greater flamingos come to the banks of the tranquil lake to breed and feed on algae, mostly during the migration season in summer when the water levels are at their highest. The region is renowned for its incredible birdwatching with more than 400 species of birds recorded, including waterfowl and migrants. Other areas where these flamboyant flocks of pink birds can be spotted are Arusha National Park, Lake Natron, and Lake Magadi in the Ngorongoro Crater. When traveling with Grand Africa Safaris we recommend a picnic lunch close to Lake Manyara during a drive from Arusha to Ngorongoro Crater to witness this extraordinary spectacle. 
Recommended lodges: 
Chem Chem Lodge, Tarangire National Park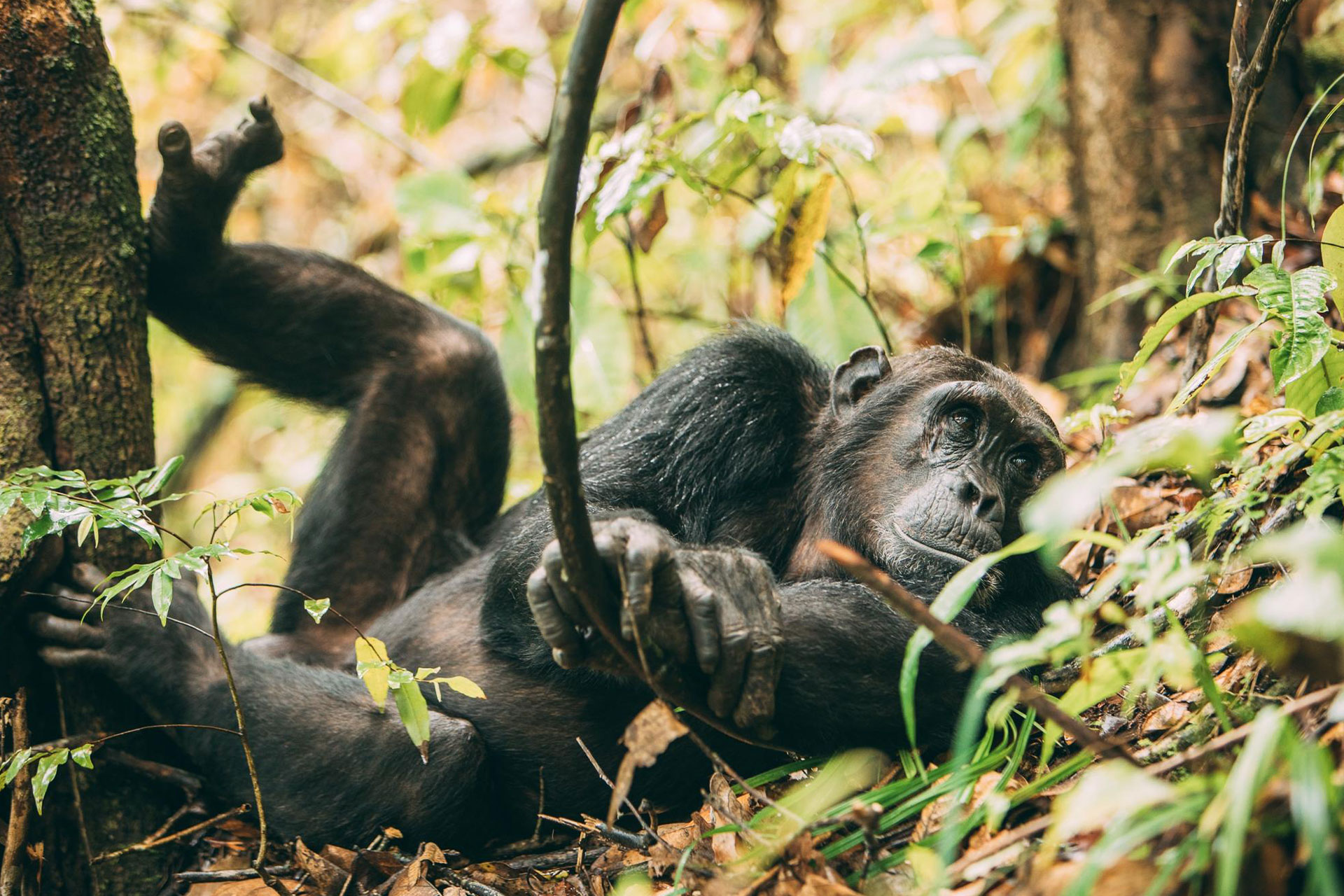 Tracking of chimps in Mahale Mountains National Park is a magical experience and offers clients the unforgettable opportunity to come face-to-face with these intelligent, curious and social primates. The park, one of only two protected areas for wild chimpanzees in Tanzania, has beautifully forested slopes that provide the perfect haven for a population of around 900. The best time to visit is during the dry season from May to October, and we recommend at least 2 full days in Mahale to track the chimps. Your Grand Africa Safaris specialist can easily arrange a visit with direct scheduled flights from Arusha by light charter aircraft. 
Recommended lodges: 
Greystoke Mahale 

Mbali Mbali Mahale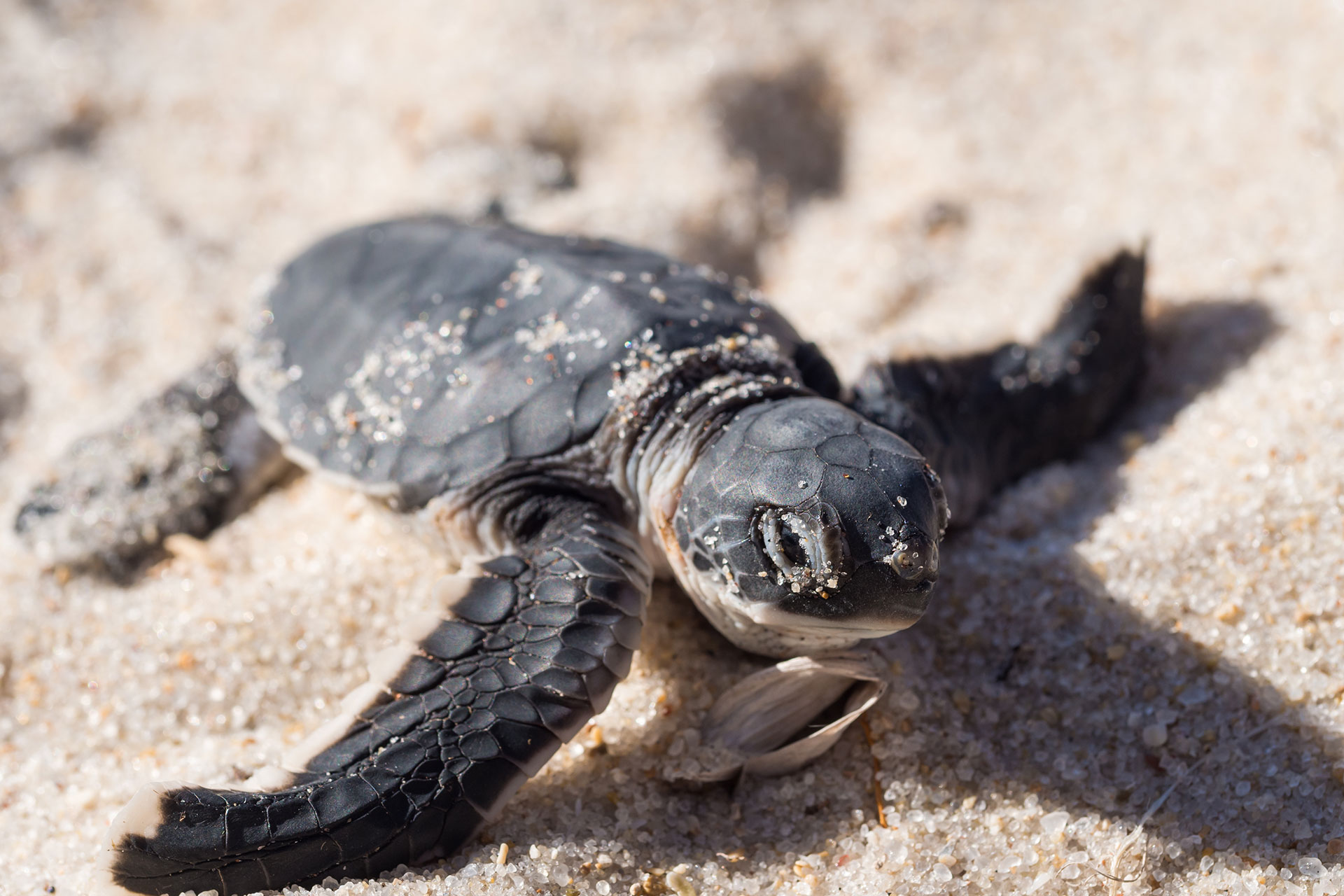 Witness the amazing natural phenomenon of sea turtles hatching in Tanzania where they have been nesting on the coast of Dar es Salaam or Mafia Island for over 150 million years. Observing the scramble that takes place between June and September, when hundreds of baby turtles instinctively find their way from the white sandy beaches to the warm waters of the Indian Ocean is an unforgettable experience. Sea Sense is a Tanzanian NGO located on Mafia Island that has been working with the local community to promote the importance and protection of marine turtles through various projects. It is highly recommended to pay this extraordinary foundation a visit when on the island, and our team also recommend a Dhow trip to Chole Bay as a spectacular add-on. 
Recommended lodges:
Oyster Bay Lodge, Dar Es Salaam

Thanda Island,

District of Mafia Island

Mafia Island Lodge, Mafia Island
Get in touch with one of our travel experts at Grand Africa Safaris today to craft an unforgettable safari experience for your clients, where they can witness the extraordinary unique wildlife of Tanzania.